Symptoms
When starting a session to the target environment the following legal notice interrupts the logon process.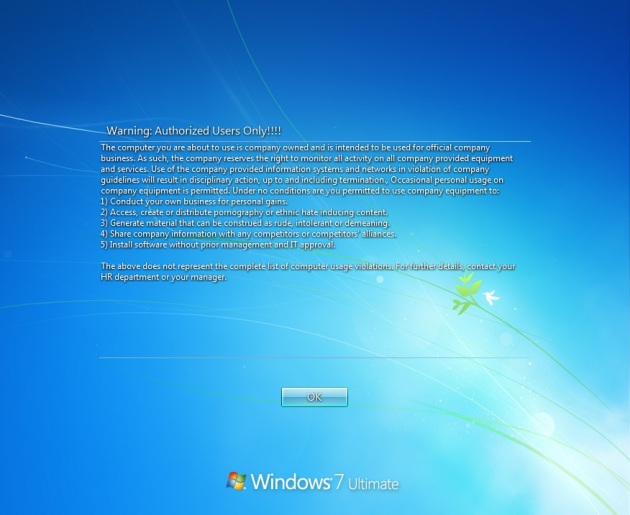 Cause
A legal notice is set by a group policy called Interactive Logon : Message text for users attempting to log on. and Interactive logon: Message title for users attempting to log on. The target machines are affected by this policy, therefore this legal message has to be accepted before proceeding.
Resolution
We have a tool to fix this called LoginVSIWindowCapture. Contact support@loginvsi.com for a copy of the tool.
Just fill in the name (title) of the window that is running the legal notice.
This should be run on the launcher machine.
Note: This isn't a supported feature.
Properties
Applies to:
Microsoft Windows XP
Microsoft Windows Server 2003
Microsoft Windows 7
Microsoft Windows Server 2008
Microsoft Windows 8
Microsoft Windows Server 2012
Resources
https://technet.microsoft.com/en-us/library/jj852199(v=ws.10).aspx