When using Microsoft Office 2019, you may encounter the following pop-up window called The Fine Print. This has been discovered to cause an issue when using Login Enterprise. In order to keep the window from coming back up in the future, you can follow the steps below to disable the pop up.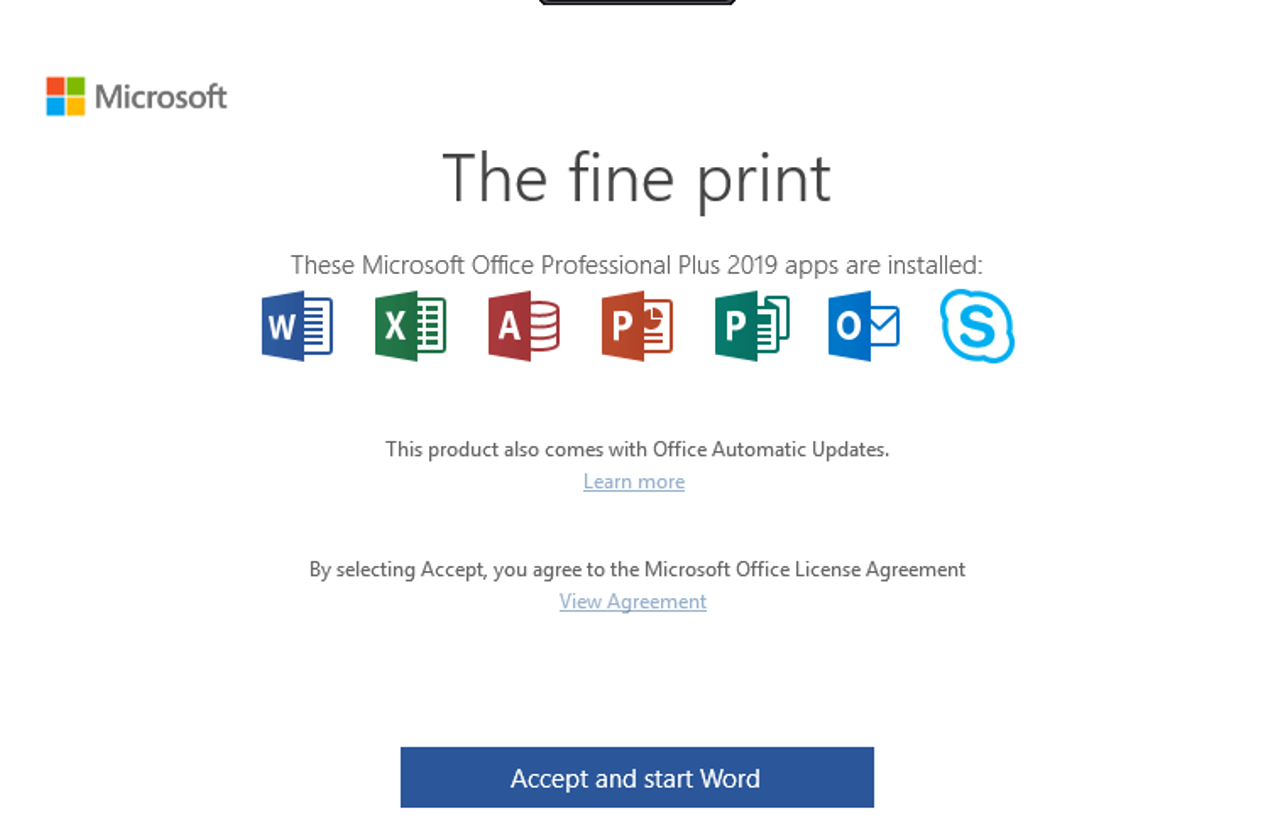 Open Regedit
Navigate to the path: HKCU:\SOFTWARE\Microsoft\Office\16.0\Common\
Update Key Value Pair:
Key: Licensing
Value: EulasSetAccepted
NOTE: This will need to be set on a per user basis.