Applies to Login Enterprise 4.5.x and 4.6.x.
Cause
When you have configured an Application Group with 9 or more applications the sorting of the group changes between two (2) lists every time you open the group and click on Done. When you click cancel the list stays the same.
Effect
The outcome of what sequence of applications you see and what is saved is also different depending on last visually presented list. See example below for the explanation
Example:
You configure an application group with 12 applications. You open the group and you see the following list.
List 1.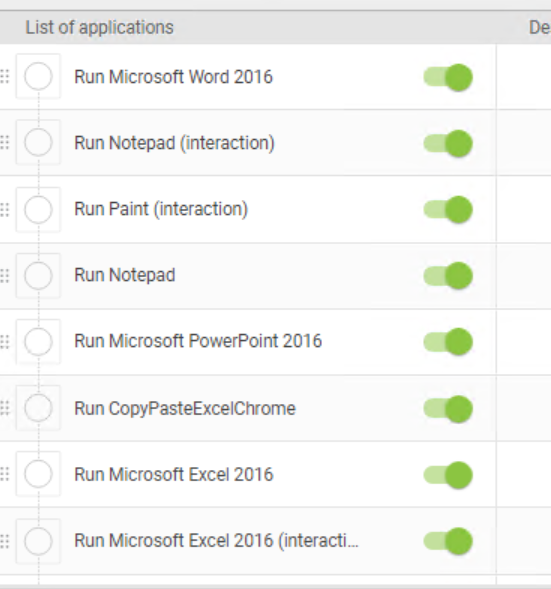 When you click on done and re-open the list, the sorting has changed and you are presented with this list.
List 2.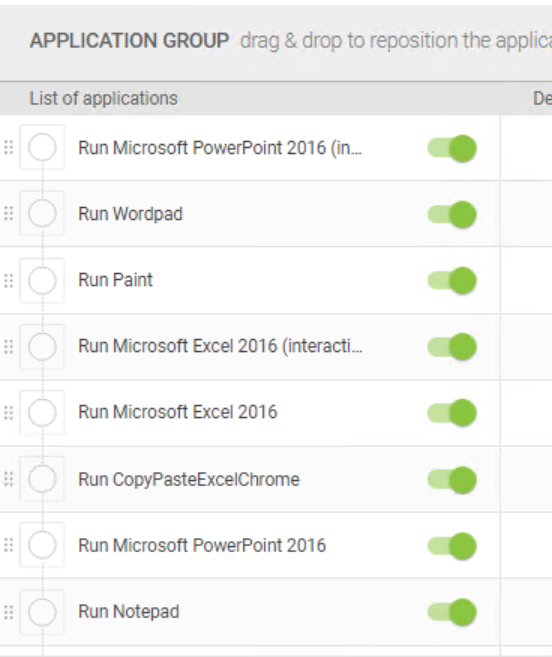 If you now click on done and use the Application Group in an application test, the application sequence will be executed based on the sorting of List 1.
I.e. Visually you see List 1, and save it, the execution is List 2.
Work-around
In most cases the order of the applications does not matter. But in a case that you have a specific order for your applications we recommend to stop using the Application Grouping option and instead add the applications directly to your test.