In some cases we will ask for diagnostic information. This can expedite troubleshooting. To download the diagnostics navigate to the "About Login Enterprise" section of the product. You will see a button called "Download Diagnostics" here.
When clicked it will download a zip file with diagnostic information about the current usage and configuration of Login Enterprise.
The screenshot below shows some of the information you can find in the diagnostic data.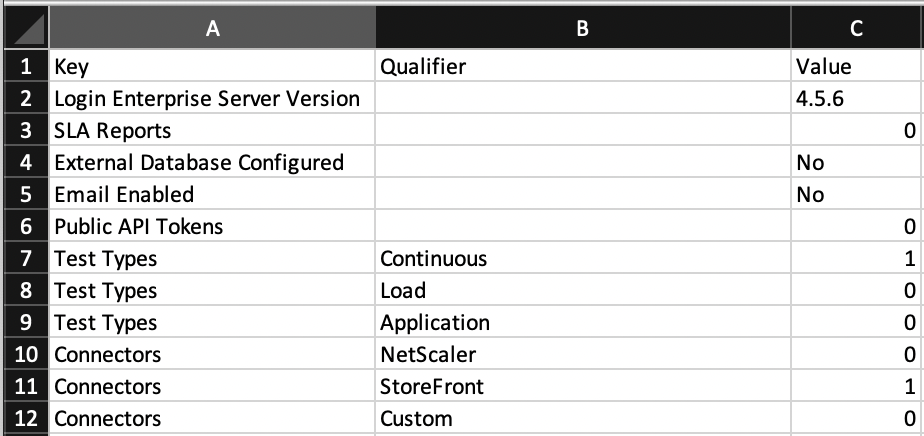 Adding on to this, the following information is collected.
Login Enterprise
Amount of SLA reports
External Database configured
Email Enabled
Public API tokens created
Test Types
Connector type used
Application name
Application used (Yes/No)