Note: Search capabilities are only available in version 4.9.X and higher of Login Enterprise
Starting from version 4.4.X and upwards you will have the ability to specify locations in Login Enterprise. These locations can be attached to launchers and tests. They can also be used for the new world map interface.
Adding a new location
To add a location to Login Enterprise, navigate to the configuration section. Here you will find a new tab called Locations. Click on the green plus button to add a new location.

Enter the Location name, description and city name.

Adding Locations to launchers
Once you've added your location you can assign it to a launcher. To do this, navigate to the launchers under configuration. Here you can specify the location that belongs to a launcher.

If the launcher is attached to an environment, navigate to the environments dashboard and check if the locations have been updated.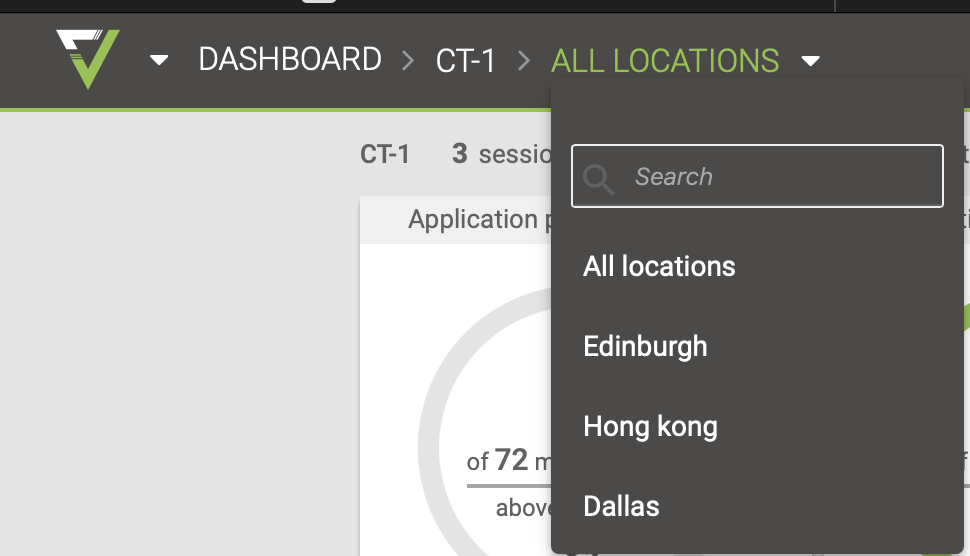 The new location will also be present on the new world map.