To make troubleshooting a bit easier we have added the Container Status page. This page tracks the status of each container that we use in the Login Enterprise Virtual Appliance. As Login Enterprise is built on the Docker technology everything is separated in a specific Container. These containers can be compared with windows services. They each have their own role and goal. If something in Login Enterprise does not behave as expected you can verify this page to see if everything is running as intended.
To see this page you need to click on the sytem button on the homepage of Login Enterprise.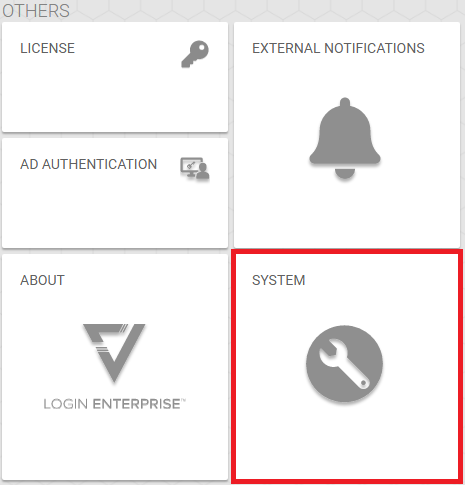 Once done you need to select the Container Status tab. When clicked please give it some time to load the entire page. Once it has fully loaded you can see the containers like this: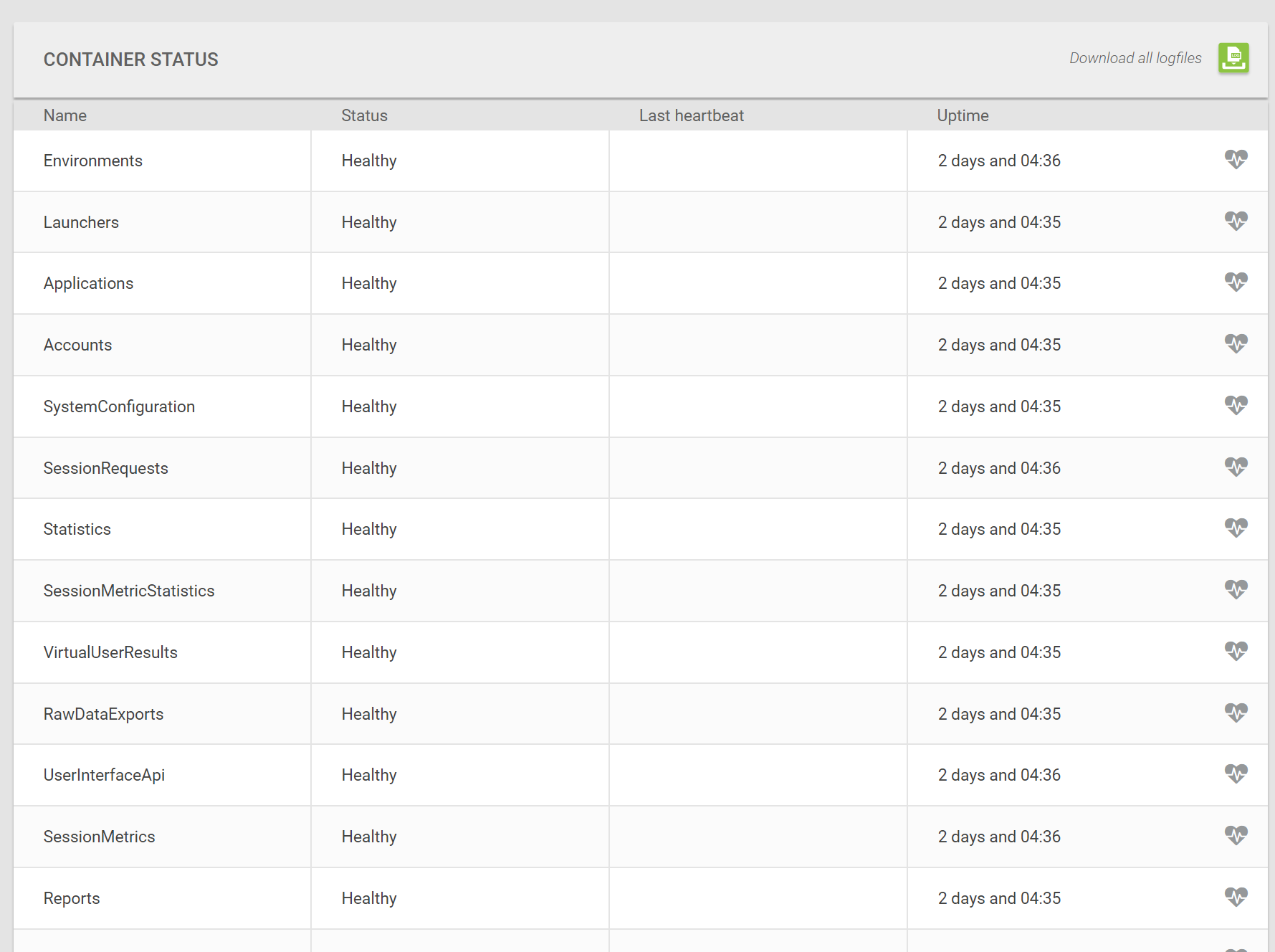 This page shows the different containers and their status. The status can change, if all is right all of the statusses should be set to Healthy. Clicking on the Heart icon will show you the latest status of the container.
If it deviates from healthy and it will not go away it is best you click on the upper green button "Download All Logfiles". This downloads a zip file, please send an email to Support@loginvsi.com with the zipped file included and with the behavior you are experiencing.
If you want to look at the logs yourself you can use the SEQ application to make the files readable. You can find out more about this application here: https://datalust.co/seq/