API's can be used to pull data from the Login Enterpise instance. This data can then be used for your specific goal.
The primary use case for public API's is to import data in to other applications like Splunk for example. This way you can merge Login Enterprise data in your preferred dashboard or data collector so you can have all data centralized.
The public API of Login Enterprise is built on the REST Web API standard.
Important Note: you can also find our Public API documentation on our website if you do not have access to an existing Login Enterprise implementation. Click here
Using the Public API
The API specific documentation can be found on the Login Enterprise web interface. You can find the documentation and settings in the External Notifications section: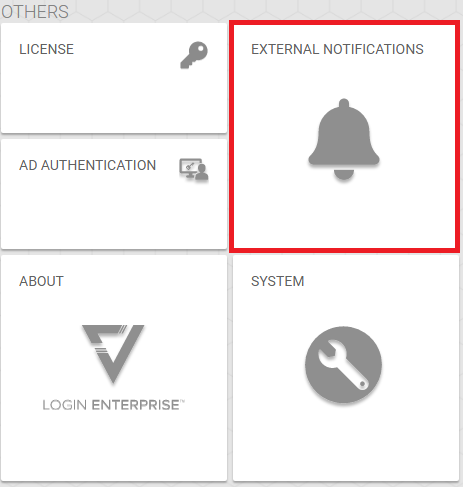 Once External Notifications section is opened you need to click on the public API tab:
Here you can find the secret of the API. The secret is used for authentication against our public API's. If this secret is compromised you can renew the secret. At that moment the old secret is discarded and cannot be used for authentication. You can do this by clicking the refresh button.
You can also see the Public API Documentation link. Clicking on this link will open a new tab with all of the public API specific commands and information.