With Login Enterprise it is possible to make use of the Windows Eventlogger Service. This tool will actively send all events generated in Login Enterprise to a windows machine's Eventviewer so users can use the information in other monitoring tools like Microsoft SCOM.
The Login Enterprise Eventlogger is a service that is connected to the Login Enterprise Appliance. The appliance pushes each event to the Eventlogger machine. The pushing mechanism is part of the event process so there is no delay of an event being logged.
Step 1.
Browse to your Login Enterprise appliance from the machine you wish to serve as the recipient of the events and click on External Notifications button found on the homepage.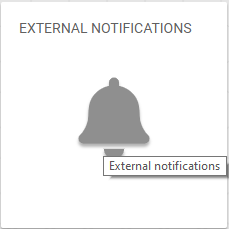 Once the page is loaded select the Event Logger tab

Step 2.
Download the EventLogger-x64.zip and extract the contents. You should see three files inside the folder.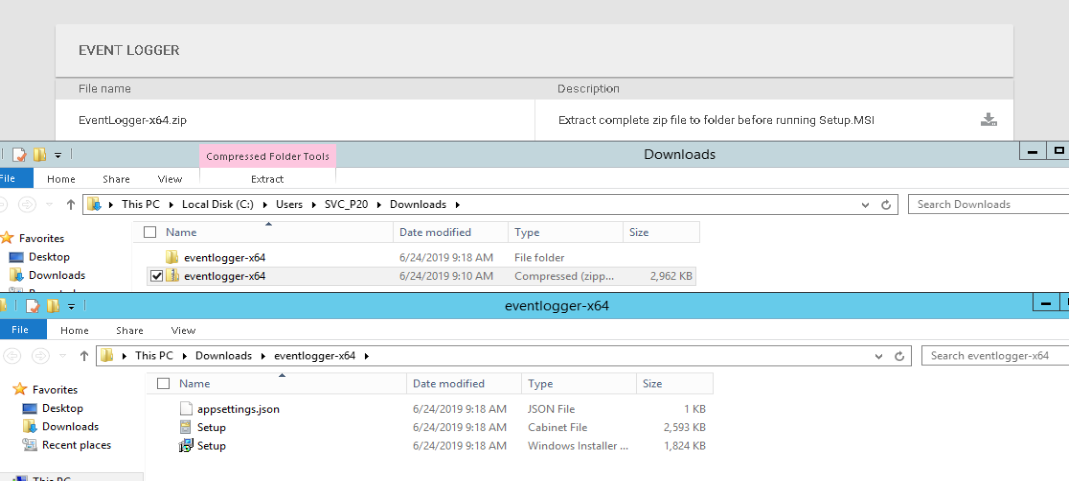 Step 3.
Execute the Setup.MSI and follow the setup wizard to install the application. Once done the service has been installed. To verify this you can open the services window on your Windows machine to verify it is running.

Step 4.
You can also open the event viewer and check in the Applications and Services Logs folder in the LoginPI Events log is there and if there is something written to the log. Please note it can be empty if your environment is running without events!

For more information about the possible events in the log please click here.