Online updating the Login PI 3 Appliance
The Login PI 3 appliance can be updated from the Appliance console 
NOTE: An internet connection from the Login PI Virtual Appliance is required to establish a connection to the public Login VSI GitHub repository.
NOTE: It is recommended to always backup the Virtual Appliance before doing the update. Taking a snapshot from the hypervisor management system is one suggested method.
First open the Virtual Appliance console and login to open the maintenance menu.
Once the menu is open simply select the option "Update"
Once done you are presented with an option:

To update enter the Y key and enter it. To keep the current version simply enter N. 
Once the update is started you need to wait for it to finish and press enter once it is done to return to the menu. 
You have now updated your Login PI 3 appliance.
Offline updating the Login PI 3 Appliance
If the Login PI 3 Virtual Appliance does not have access to the internet, it can be updated using a locally mounted ISO file.  
NOTE: This maintenance menu item will show up in version 3.5 and can be used starting with updates to version 3.6. If there is a need for performing offline updates prior to 3.6 please contact Support.
Updating the Launchers
The launchers do not update themselves automatically. This requires you to manually update the launchers yourself. Which is a very easy task. The version of the Launchers is displayed in the Launcher Configuration tab.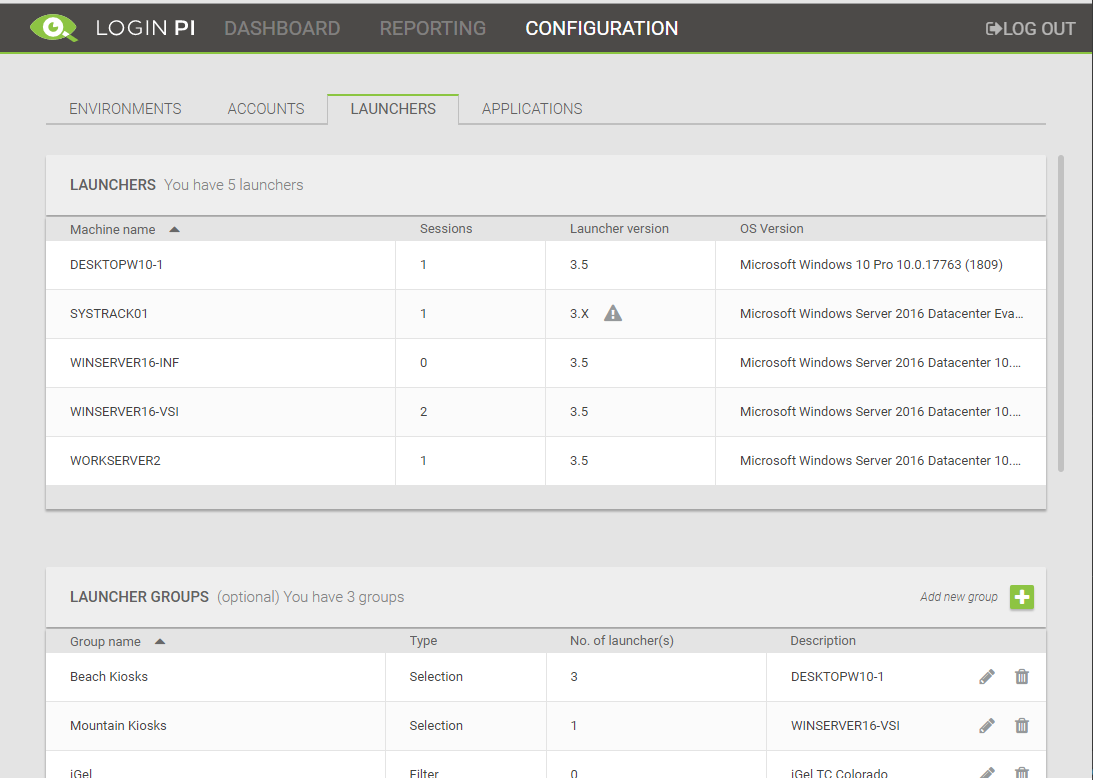 First, disable any and all active environments so they will not try to launch sessions during the update process. 
Secondly you need to login to the launcher and close "Login PI Launcher" application. 
Once this is done you can download the new Launcher files from the Login PI Webinterface i.e. https://LoginPI3/configuration/launchers location. 

Once downloaded, extract the zipfile and run the "Setup.msi". 
Once installed you can enable the environments to run and Login PI will pick up where it left off.