This section allows you to export measurements and latencies from specific test results. You can download these measurements in CSV format. This can be helpful when you want to bring two different sources of data together for comparison, or if you'd like to import them into a different application.
CSV Zip file
The zip file contains 3 different CSV files:

AppExecutions CSV
This file contains application script execution data like if it ended with a failure and which user this has happened.
Measurements CSV
This file contains all of the measurements that you have selected in either Load test or Continuous test. The measurements can be login times, application start times and more.
UserSessions CSV
This file contains all user configurations like resolution, launcher, username etc.
Continuous Testing result
To export data go to the Continuous testing results > Export Data tab and press the following button;

Next, select the time-frame for exporting data;

Next, select the environment you wish to export data from and press on export;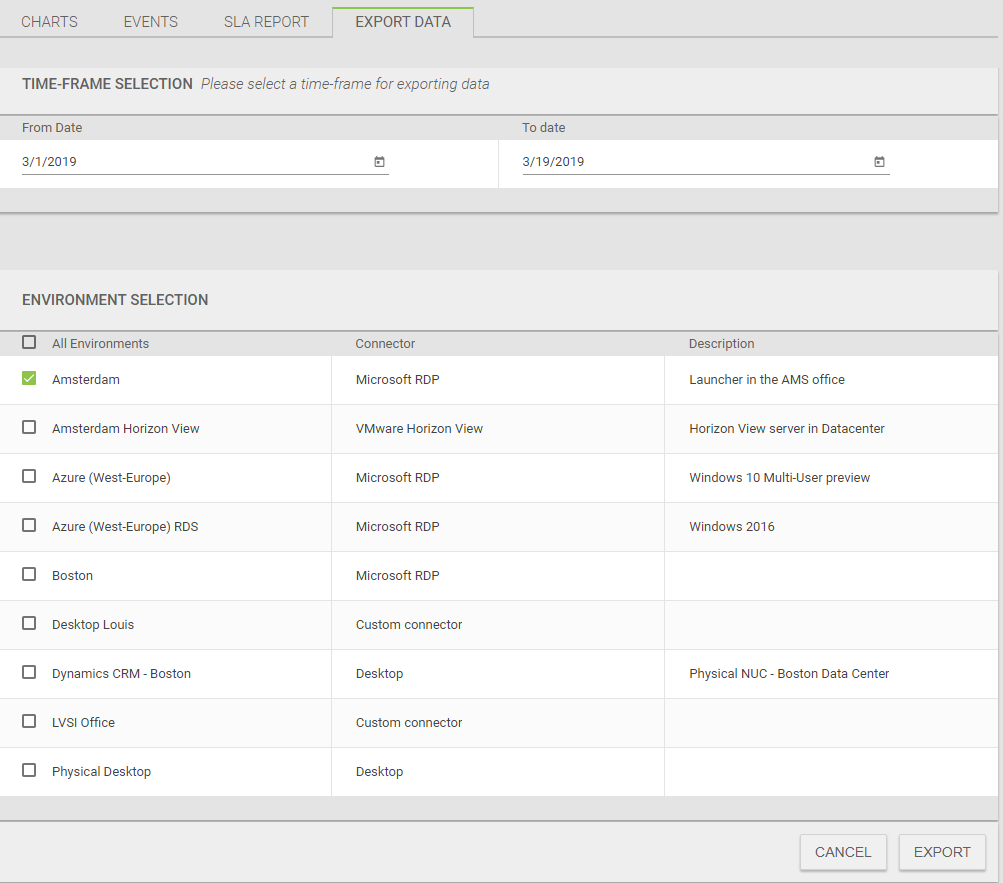 Next, press on the folder icon to download a .zip folder which contains your data;

Exporting these type of data is also available in in "Charts"
Go to "Charts" in the "Reporting" tab;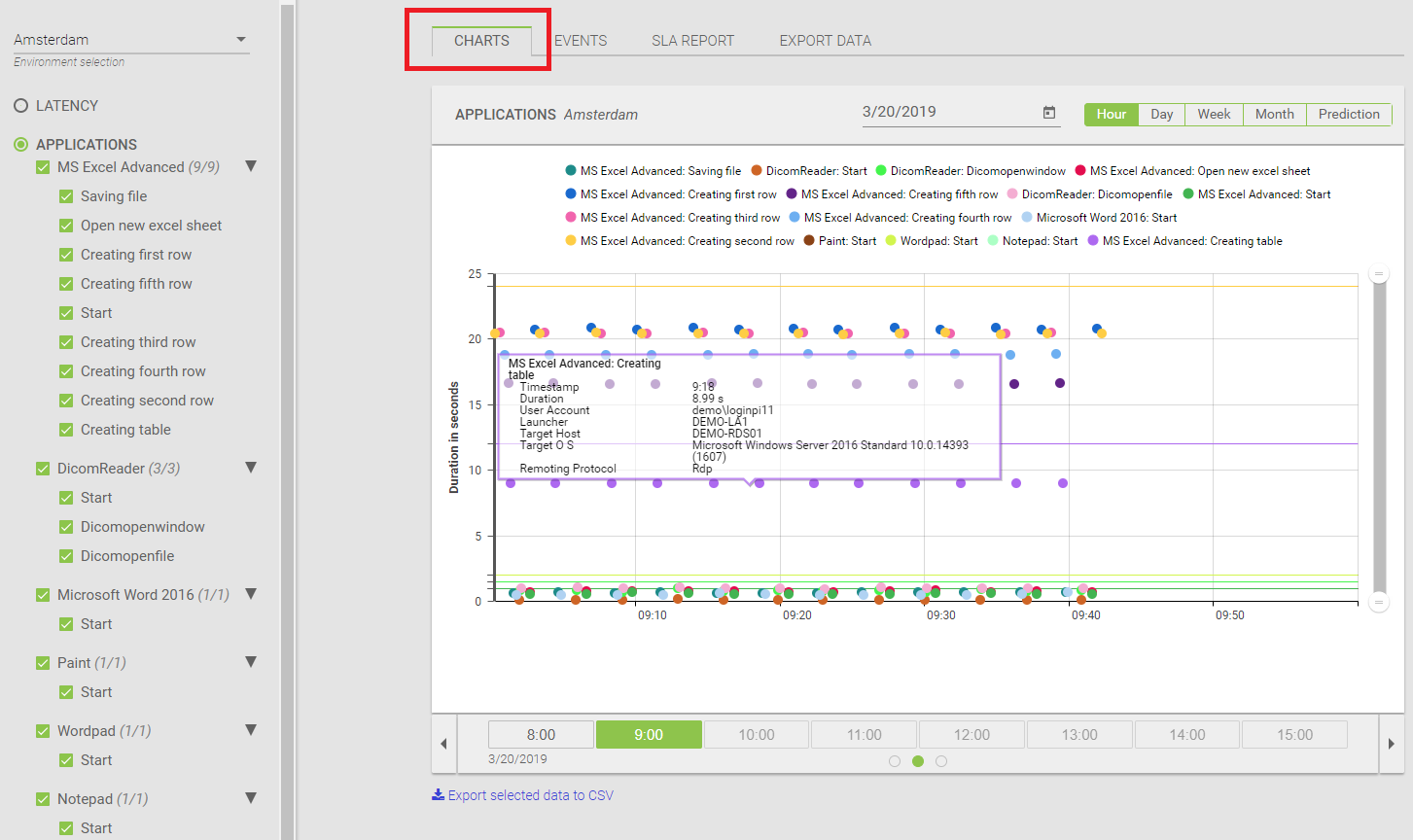 Select the Environment you wish to export data from and select the applications or latency;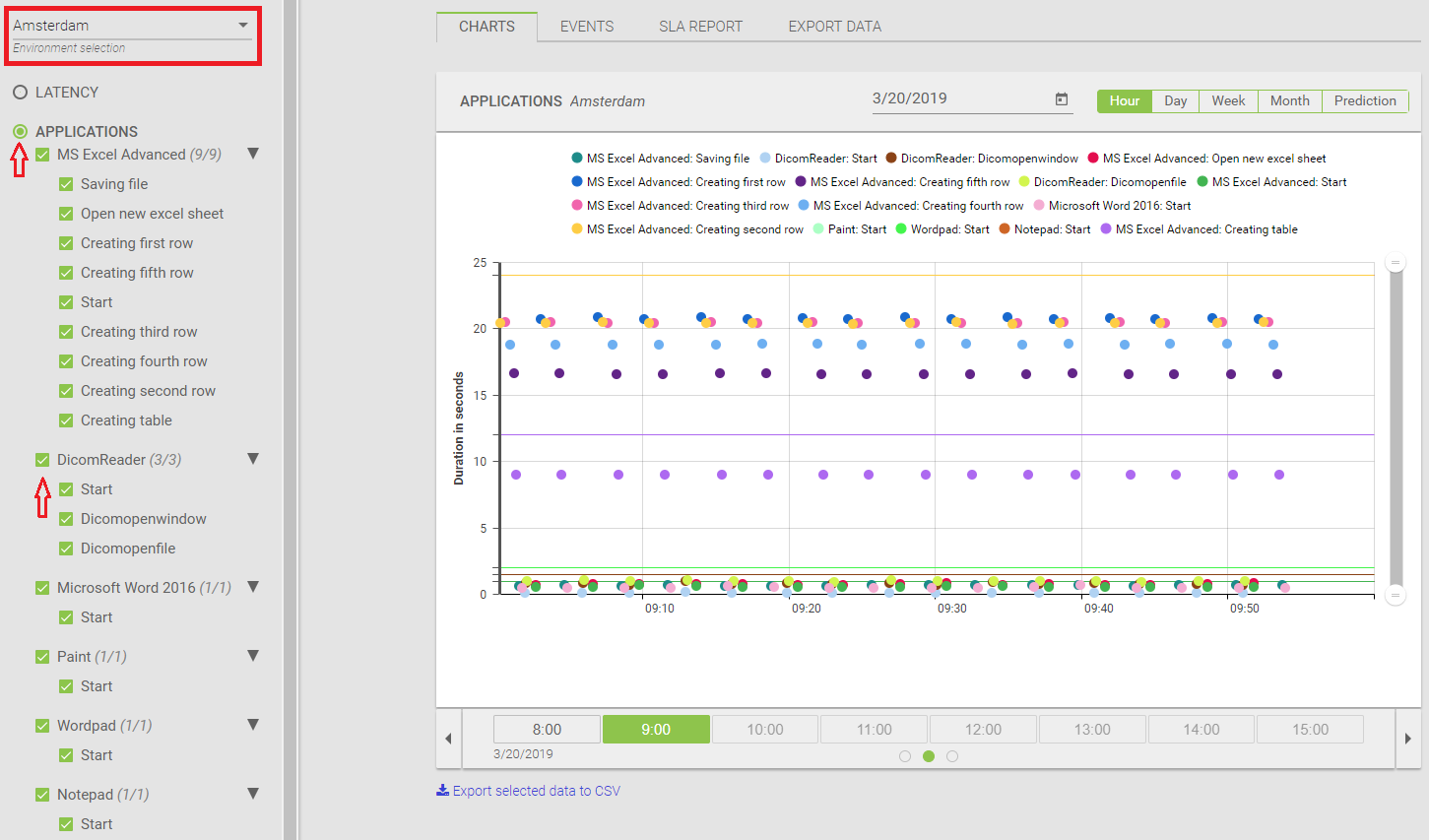 Next, click under the chart window on "Export selected data to CSV";
A .zip file will be downloaded which contains the data;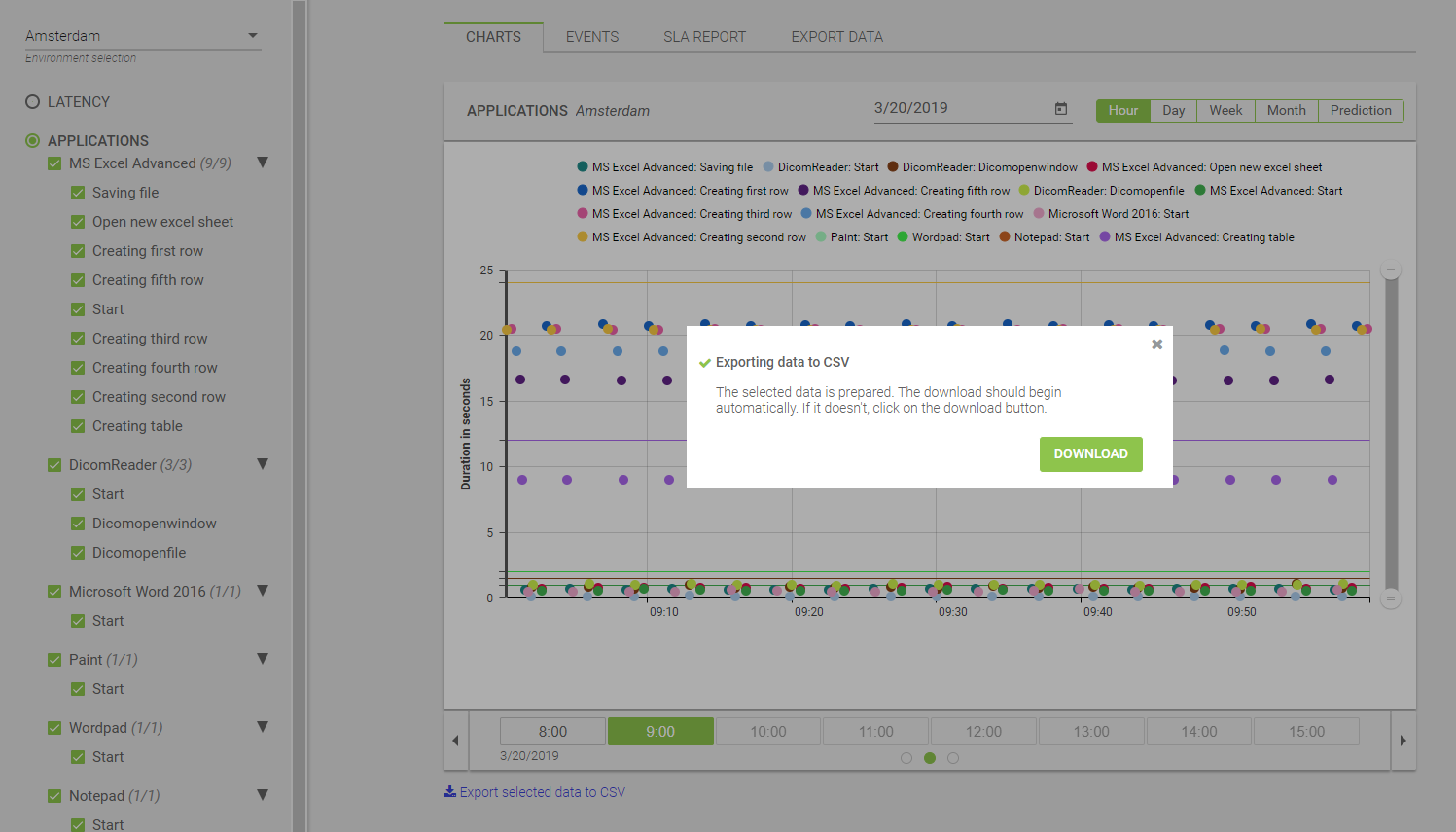 The data that you just downloaded is also displayed in the "Export Data" Tab

Load test data
To export load test data simply go to Load Test result and click on the arrow of a loadtest result.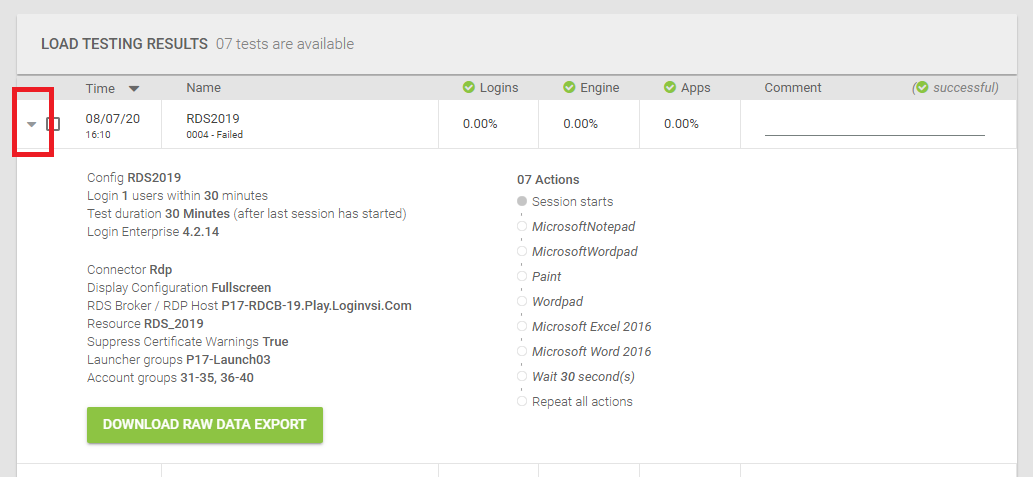 You can see a button at the bottom of the drop down sub-menu. If this button is grey it means that the CSV file has not been generated yet. If this is green (see example) you can download the results after it has been generated.
By selecting the download button you can download the zip files that contain the different CSV files.
CSV Example result
Example of data in .csv using Microsoft Excel;