Open Hyper-V Manager
Right Click on the host where you want the Login Enterprise Virtual Appliance to run. Click New >> Virtual Machine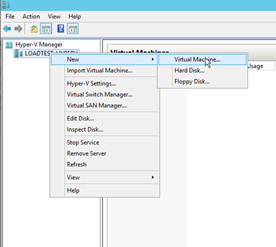 Click Next
Give your Virtual Appliance a name and click on Next.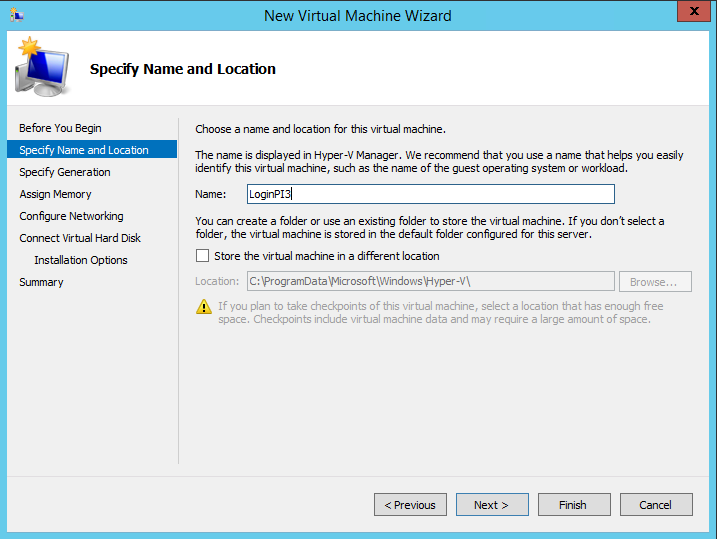 Select "Generation 1" for the generation of the virtual machine and click Next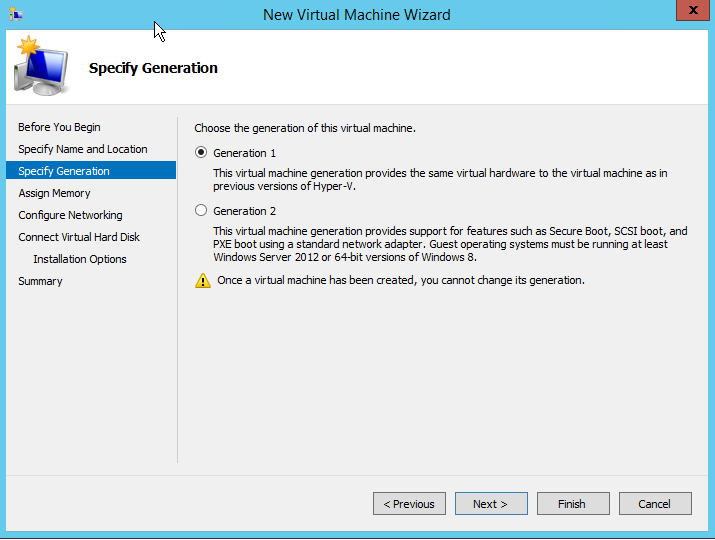 Assign 4096 MB for the Startup Memory and click Next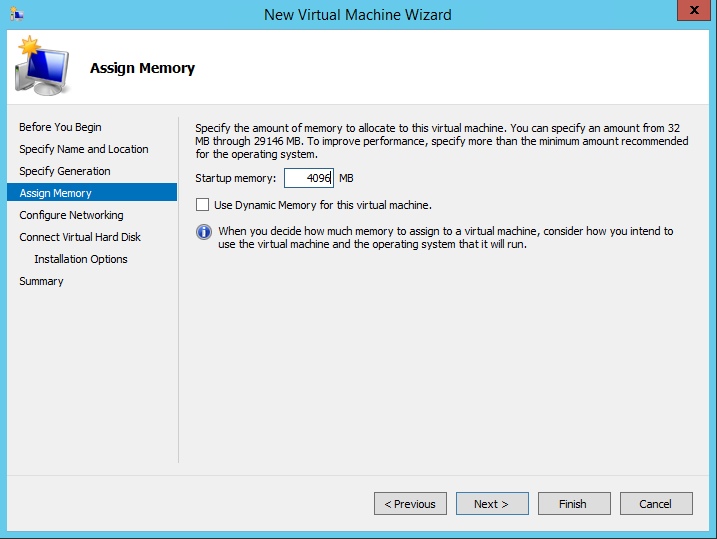 Select the virtual switch that the Virtual Appliance will be connected to and click Next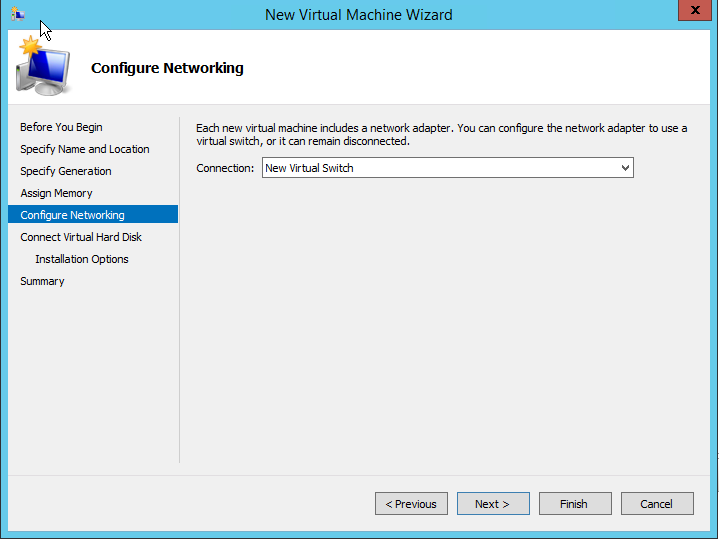 Copy the Login Enterprise VHDX file to the location where the Hyper-V virtual machine virtual hard disks are located. Faster storage is always better for the Virtual Appliance. After copying, browse to the location of the virtual disk and select the Login Enterprise VHDX file and click on Finish.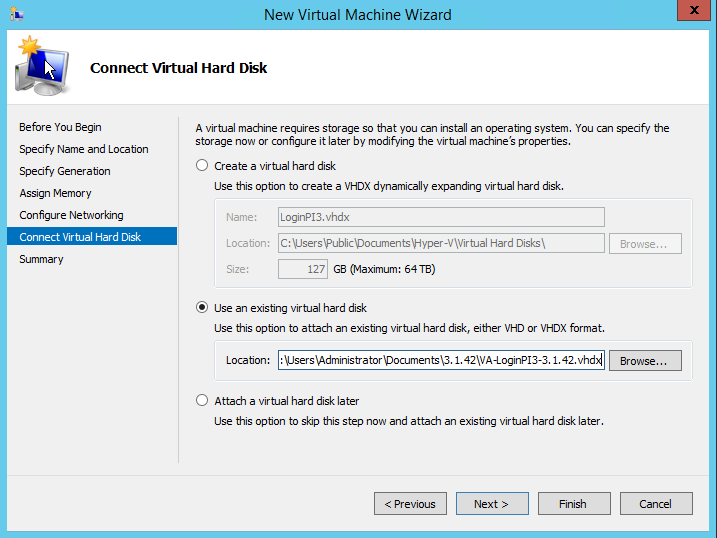 Now right click on the newly created virtual machine and select settings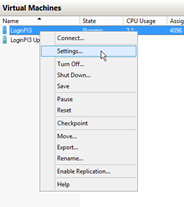 Now go to the Processor settings and scale the number of virtual processors to a minimum of 2.
Click "OK" and start your virtual machine.