Start XenCenter.
Right click on the host machine
Click on Import.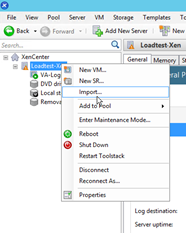 Locate the OVA file for Login Enterprise.
Click Next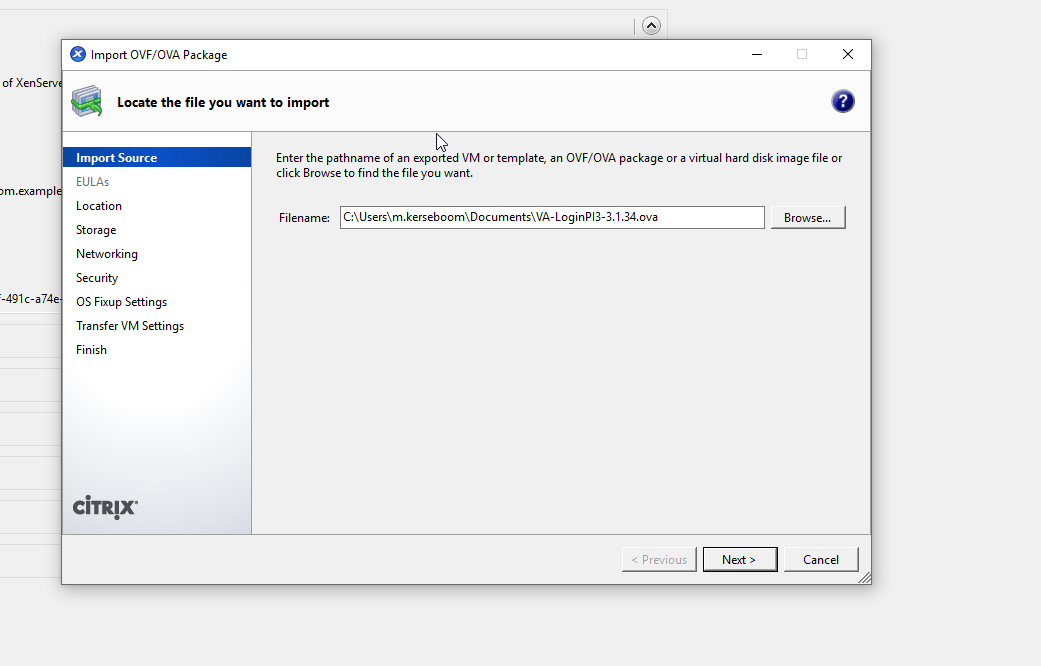 Choose the pool or standalone server where you want to place the Login Enterprise Virtual Appliance and click on Next.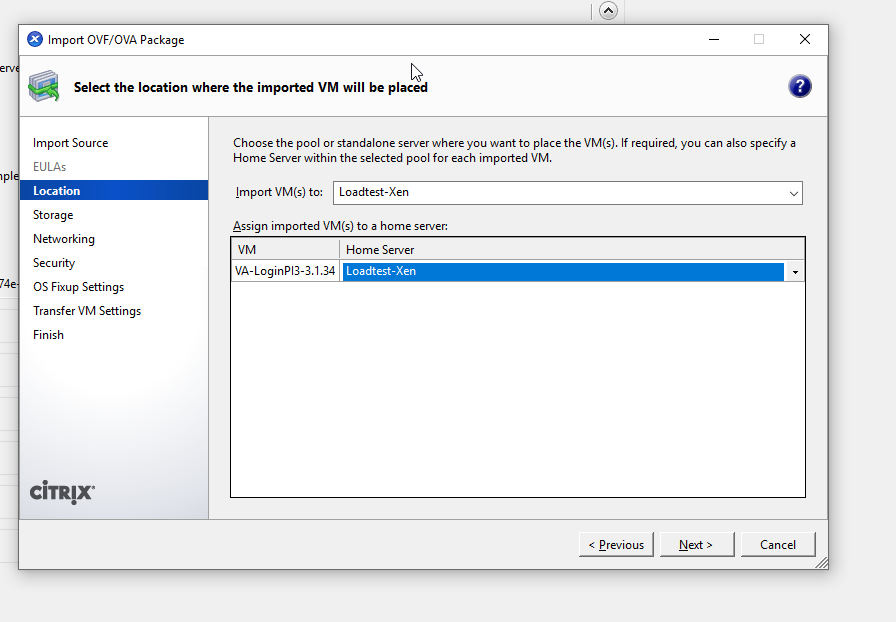 Select the storage repository for the Virtual Appliance virtual disk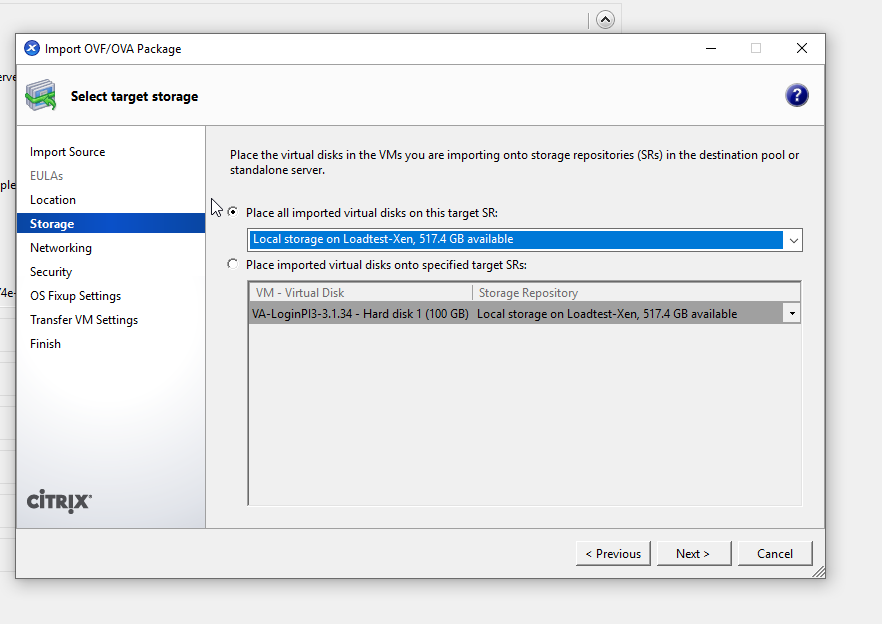 Select the Target network for the Virtual Appliance NIC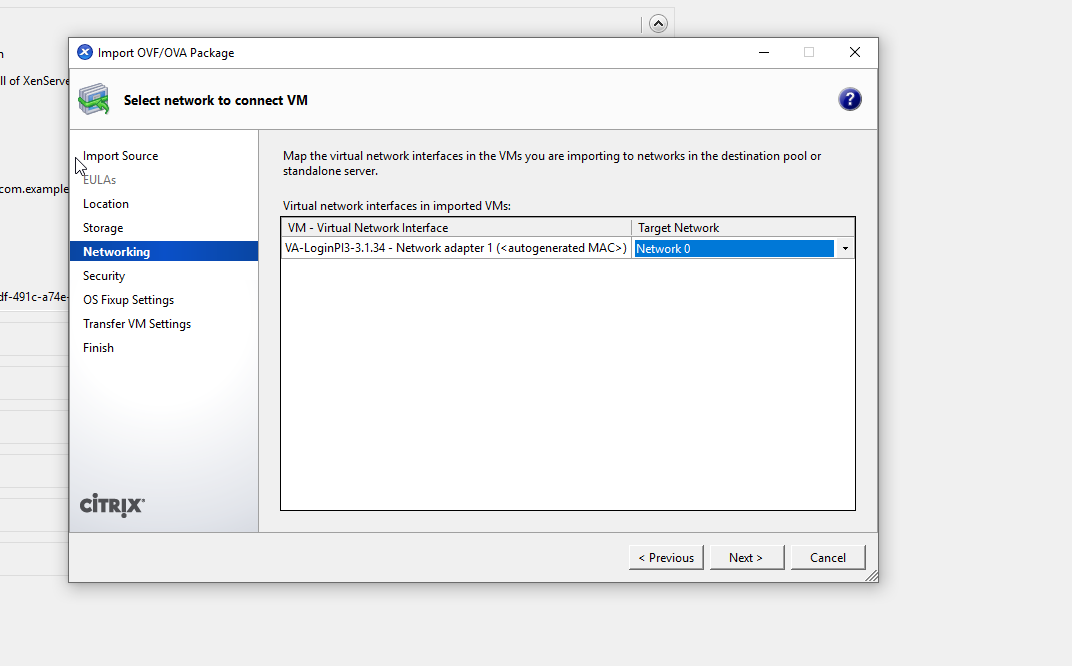 Click on Next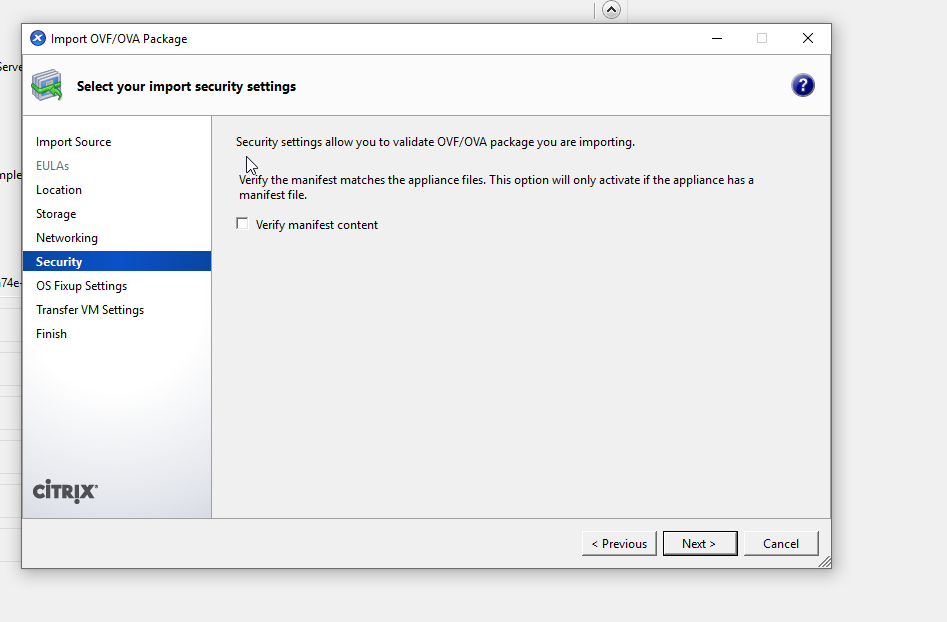 Make sure that "Don't use operating system Fixup" is selected and click Next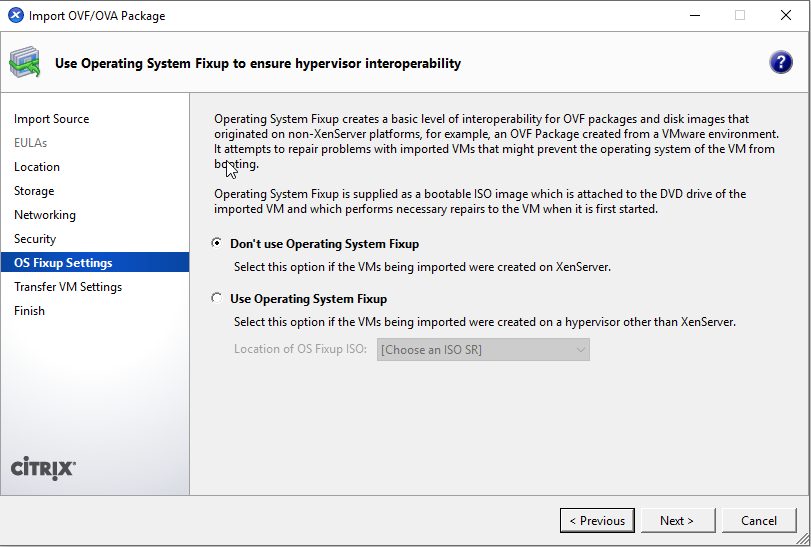 Leave "Automatically obtain network settings using DHCP" selected. Setting up the NIC for the Login PI 3 Virtual Appliance will be done from the console after the machine is started.