To configure email settings, head to the home page of Login PI and configure the global email settings.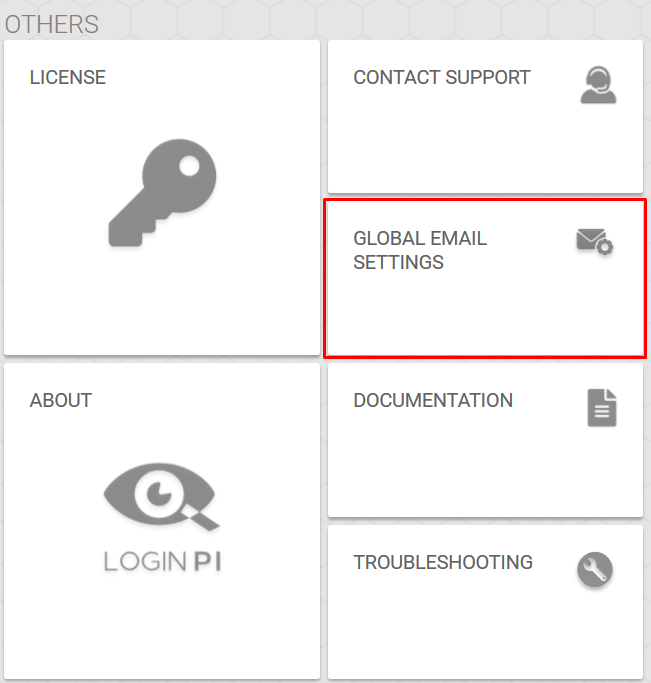 Enter in your mail server details and send a test mail to make sure your configuration is working.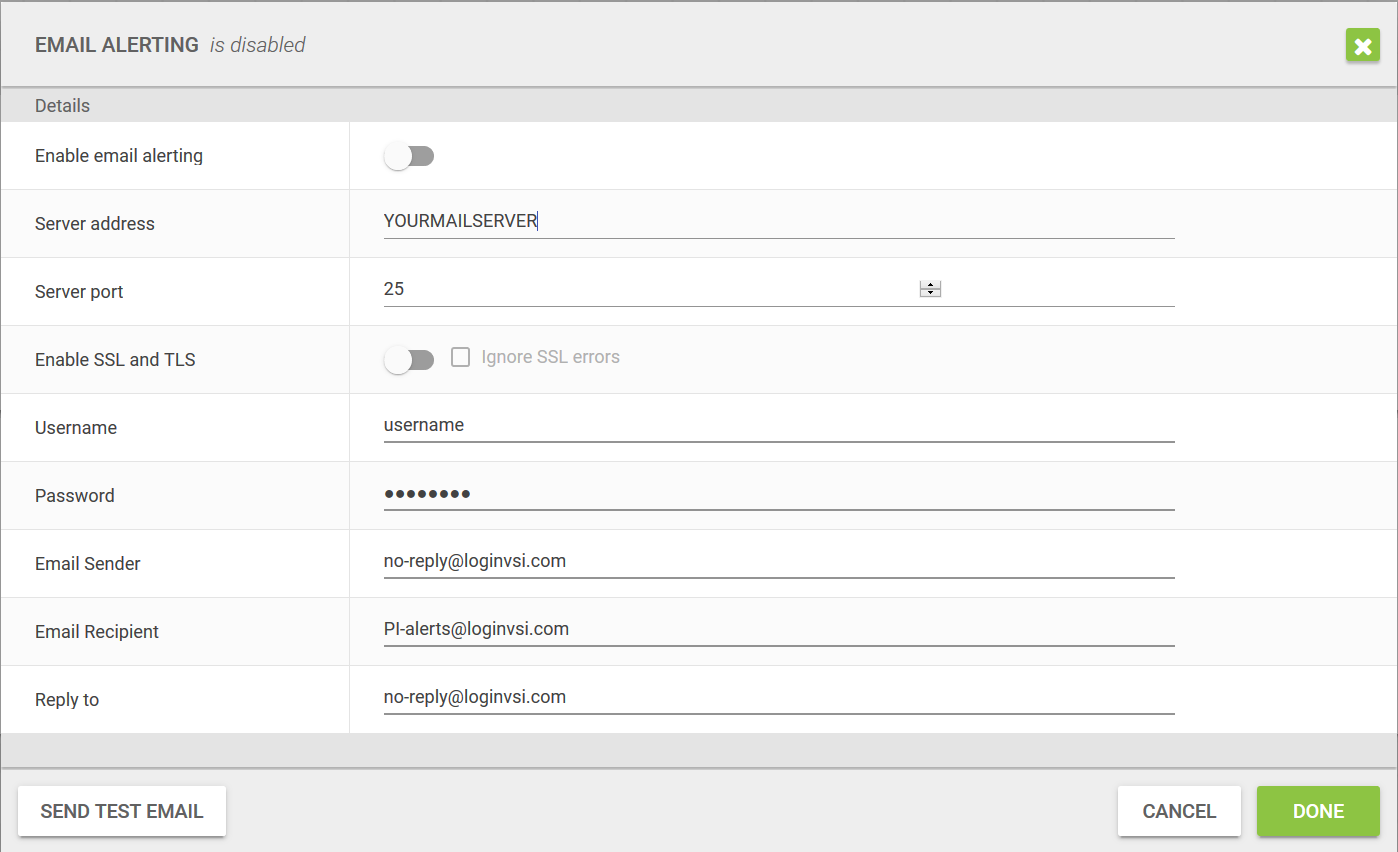 When you have verified that your mail notifications are working, enable the email alerting with the slider and press the done button.
You can now start configuring email alerts under environments > notifications.