To configure email settings, head to the home page of Login PI and configure the global email settings.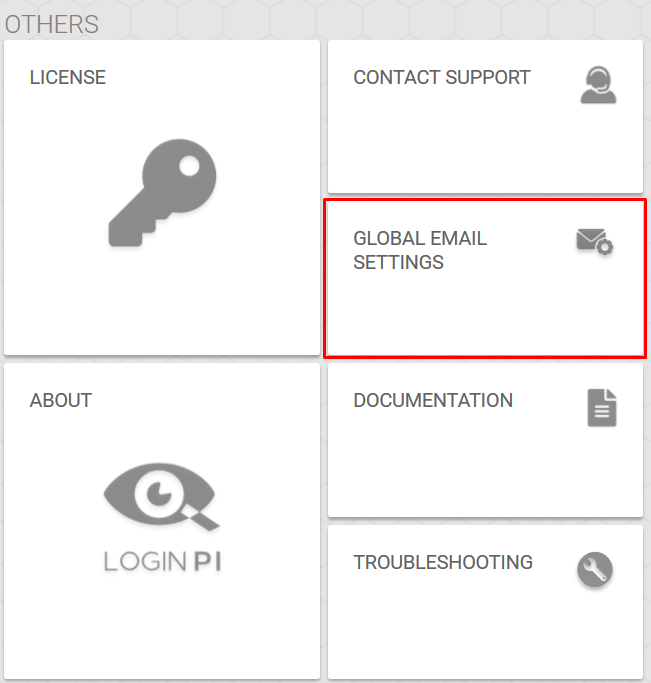 Enter in your mail server details and send a test mail to make sure your configuration is working.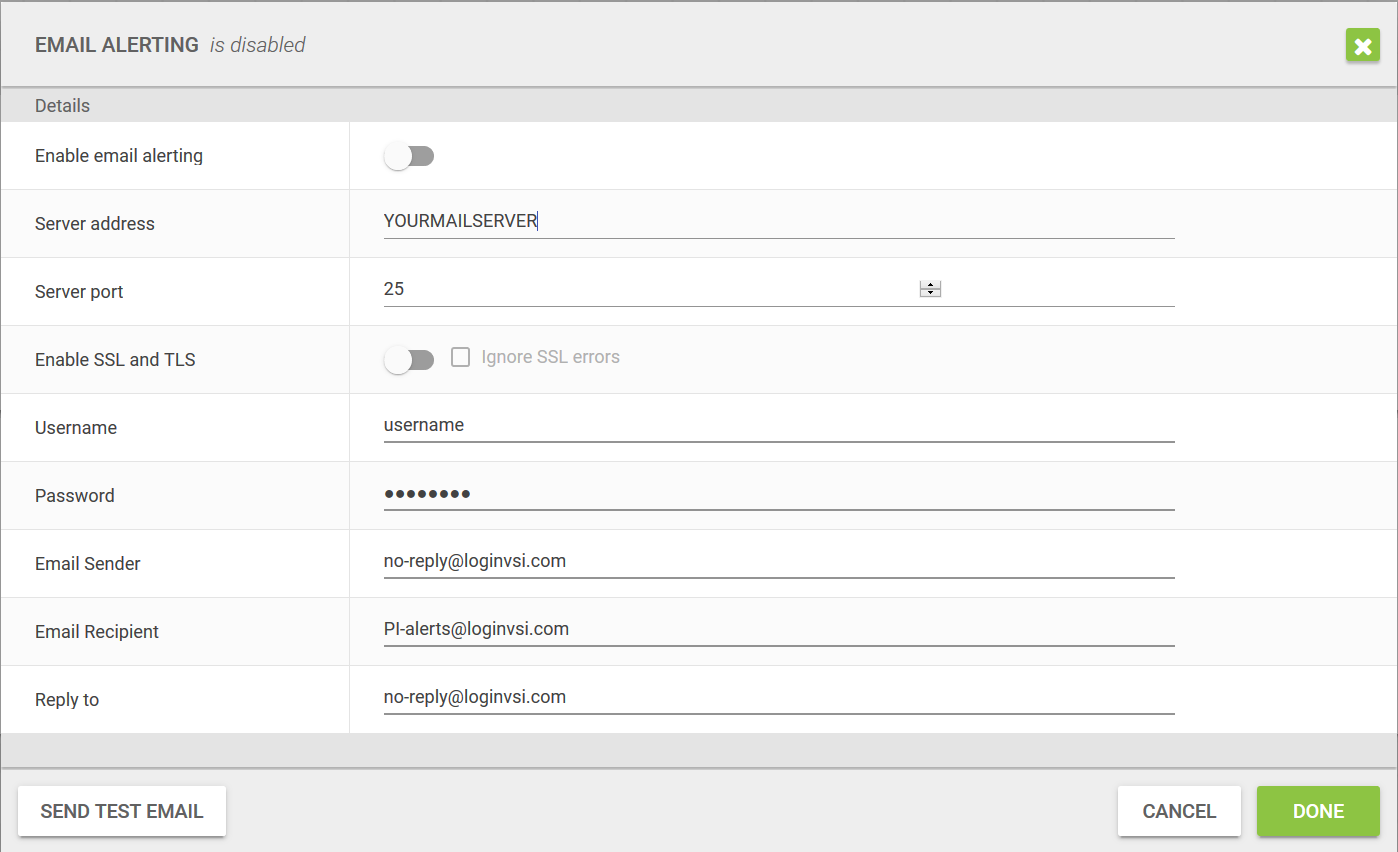 When you have verified that your mail notifications are working, enable the email alerting with the slider and press the done button.
You can now start configuring email alerts under environments > notifications. As shown in the screenshot, you can configure to receive an email when a measurement is exceeded a specific number of times, and after a specified number of minutes. Please note that the email alerting options will only show up when you have enabled the email alerting option.

You also have the option to send out email alerts on application failures and login failures. You can find these under the environment notification options.

There is also a way to implement a cool down period so you do not get too many emails in a short time span. The cool down is:

Identical to the timeframe configured. So 30 minutes in this case.
Minimum 10 minutes
Maximum 1 hour
The email alert looks like this;