This section will show you the status of the launchers that are currently available. The system requires a minimum of one launcher. The launcher will also need the relevant connection client installed.
To add launchers to the server, download the installation file. The instructions below will show you how to do so
Click the download arrow at the end of the row to download the Launcher zip file
Extract the Launcher zip file and run the Setup.msi file on the Launcher machine you want to execute the test sessions
Once the launcher has been installed on the target machine, its looks like this;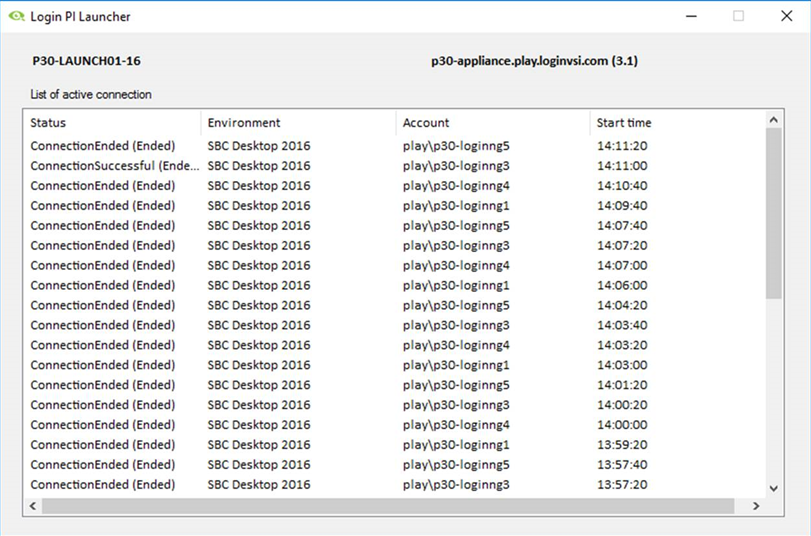 Launcher Groups
You can create launcher groups to specify which group will run a specific workload. This is useful when you want to simulate different departments, or remote locations. There are 2 ways to configure launcher groups. They are Filter and Selection press the plus button on the launcher groups tab, and select either Filter or Selection;

Selecting Filter will allow you to fill out the details and the launchers you want to add to the group. You can also use wildcards so you will not have to enter 20 different launcher names. Wildcards accepted include * and ?.

Using the Selection method to group launchers will allow you to manually select launchers to add to the new group.