Note: The users needs to be created in Active Directory the an AD administrator. Login PI does not create the users automatically for you.
This section we will have a look at how to add the virtual user and creating groups, that Login PI will use to measure the various activities you configured in the Environments section.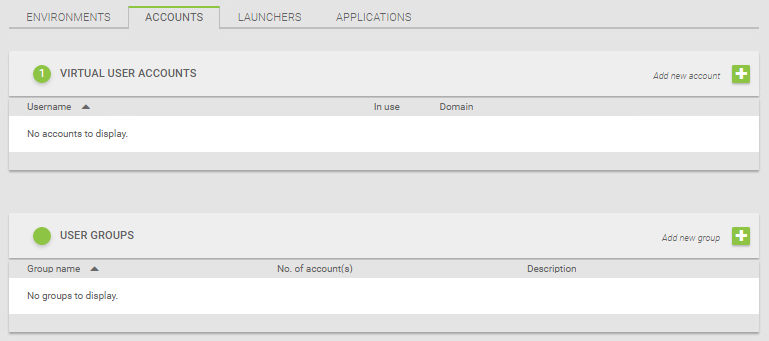 Virtual User Accounts
Click the Add new account button
Enter the username of your choice
Enter the password of your choice
Specify the domain of the user account
Click Save

Users Groups
With the user groups you can give particular users access to particular environments.
To create a group follow these steps:
Click the Add new group button
Enter a group name of your choice
Enter a description of your choice (optional)
Click the Add user account button
Select the user account(s) to add to the user group
Click Add
Click Save

How to add a Group to an environment:
Go to the environment page.
Edit the environment where you want to have the user group attached to.
If you click on account you will see the groups that you just created.
Select the group.
Click Update.