Symptoms
During Login VSI and Login PI tests stuck target sessions can be seen due to the First things first dialog box being present when Microsoft Office Word is first launched.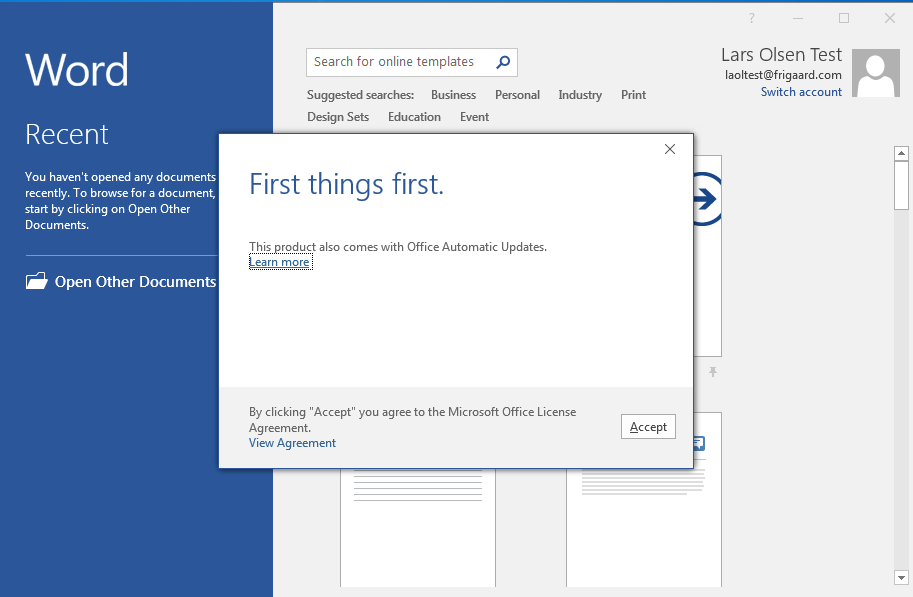 Cause
The Login VSI target stuck sessions will get stuck due to this dialog box being modal and unexpected by the virtual user running the workload.
Resolution
Note: resolution referenced herein is not officially supported. However, it's being provided as-is for convenience.
Configure and link a GPO for the targets to prevent the First things first pop-up
The GPO path and setting are at: User Settings -> Administrative Templates -> Office 2016 -> Privacy -> Trust Center -> "Disable opt-in wizard on first run" -> Set to enable
Properties
See also