Symptoms
Note: the referenced fix herein is not officially supported. However, it's being provided as-is for convenience.
Even though the file type association for PDF files is set correctly in the target image the message "How do you want to open this file?" will appear when a PDF is opened for the first time in a workload on target profiles. This will cause Login VSI official workloads to get stuck and testing will halt, as the Login VSI engine doesn't bypass this pop-up by default.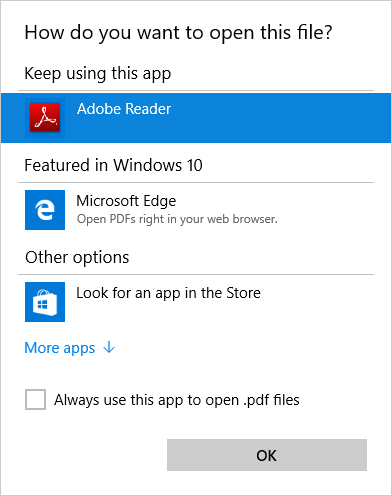 Cause
Windows needs to verify the association between the PDF file type extension and Adobe Reader on first launch with freshly-generated Windows profiles.
Resolution
In the golden image this can be prevented by modifying the following GPO: "Do not show the 'new application installed' notification"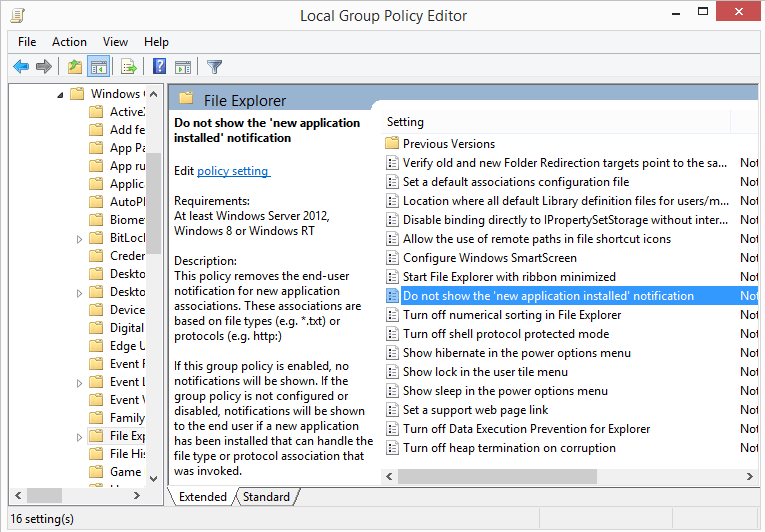 Path: Local Group Policy Editor -> Computer Configuration -> Administrative Templates -> Windows Components -> File Explorer -> "Do not show the 'new application installed' notification" -> set to enable
Properties
Applies to
Windows 10 and Windows 8
See also
Microsoft TechNet blog: https://blogs.technet.microsoft.com/windowsinternals/2017/10/25/windows-10-how-to-configure-file-associations-for-it-pros/