Symptoms
The Ad Setup page of the Login VSI Management Console will be customized with data, but when this page is navigated away from and gone back to the customizations are gone and seem to be defaulted.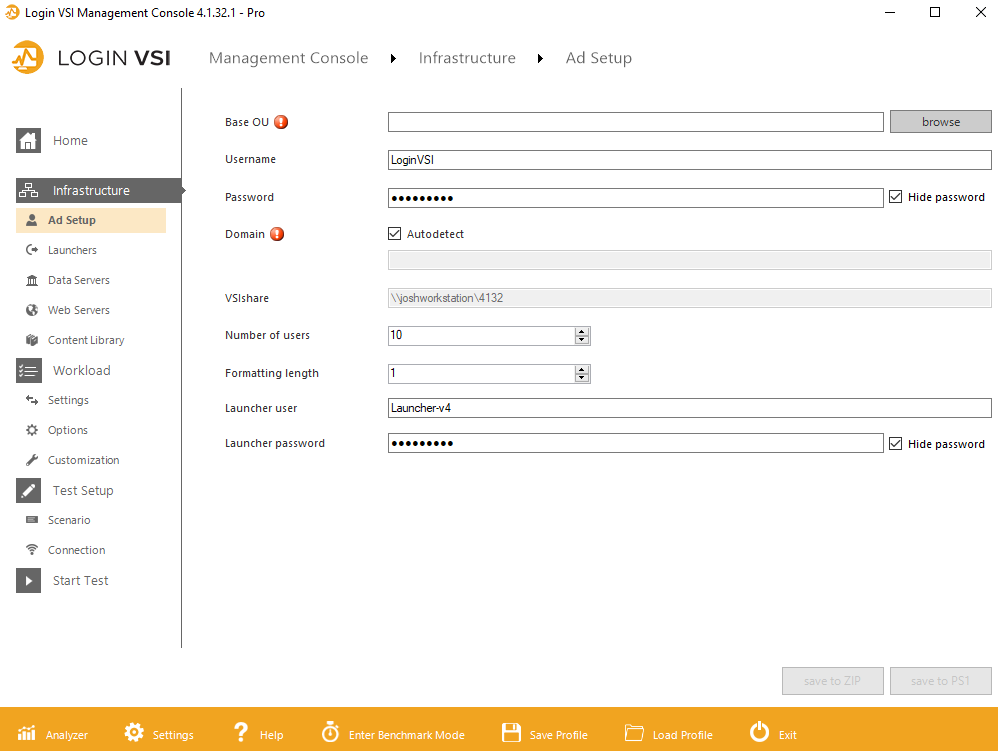 Cause
This is actually default behavior. The data inserted into the fields on this page are only used for the one-time creation of the AD Setup script, which can be done with the save to ZIP and save to PS1 buttons on the bottom of this page. The custom data is supplanted as variables to the top of this script.
Resolution
Once the script is generated with the customizations, either run this against the AD to setup for Login VSI testing or provide it to the AD setup team for the organization for implementation.
Properties
Applies to
Login VSI version 4.x
See also
How to create the AD Setup script in the Login VSI Management Console