Legal Notice (>v1.5)
Within large enterprises sometimes a legal notice is configured so the user has to agree to use the desktop. This legal notice requires interaction and can interrupt the logon process unless PI is configured.
Open the Connection configuration page and click Advanced settings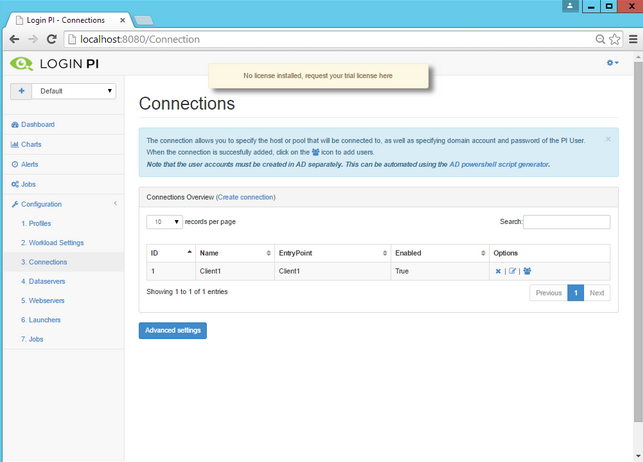 Within Legal notices at logon you can configure the following: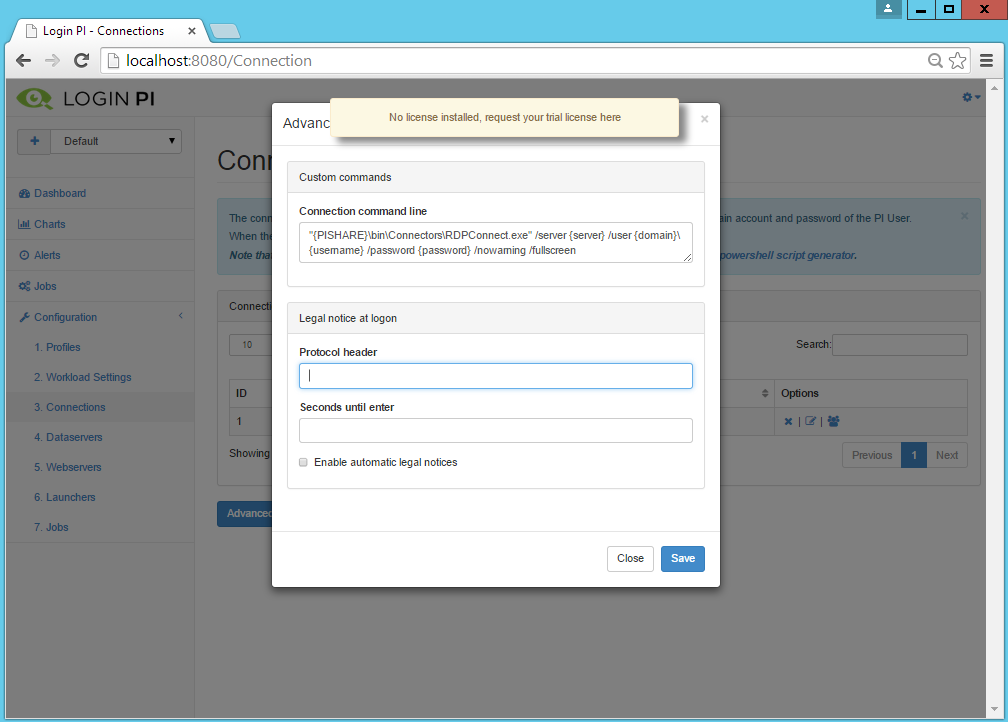 Protocol header is the header of the connection which is used, for example, with Microsoft RDP, this is "Remote Desktop Connection"
Time until enter is the time until the enter key sends a command to the remote connection to go through the legal notices. The time value is in seconds.
Finally, you have enabled the functionality for the profile!