The Target installation will prepare the test machine with the necessary software, registry settings to ensure a smooth test. It will install basic software that is used during the execution of the default Workloads of Login VSI. There are also a few registry settings configured that suppress popups from certain apps.
Note: This step is optional, but we recommended running this executable if you do not have versions of the following applications:
DoroPDF
Adobe Reader
Adobe Flash
Java
The Target setup.exe installs these apps. It will also add the Login VSI group to the local RDP group to make sure that the default Login VSI users can access the virtual machine.
Installation
1. Once the LoginVSI package has been extracted the following files can be found when opening the "2. Target Setup" folder. Copy the Login VSI target setup to the target and run the "Target Setup.exe" as an administrator with elevated privileges.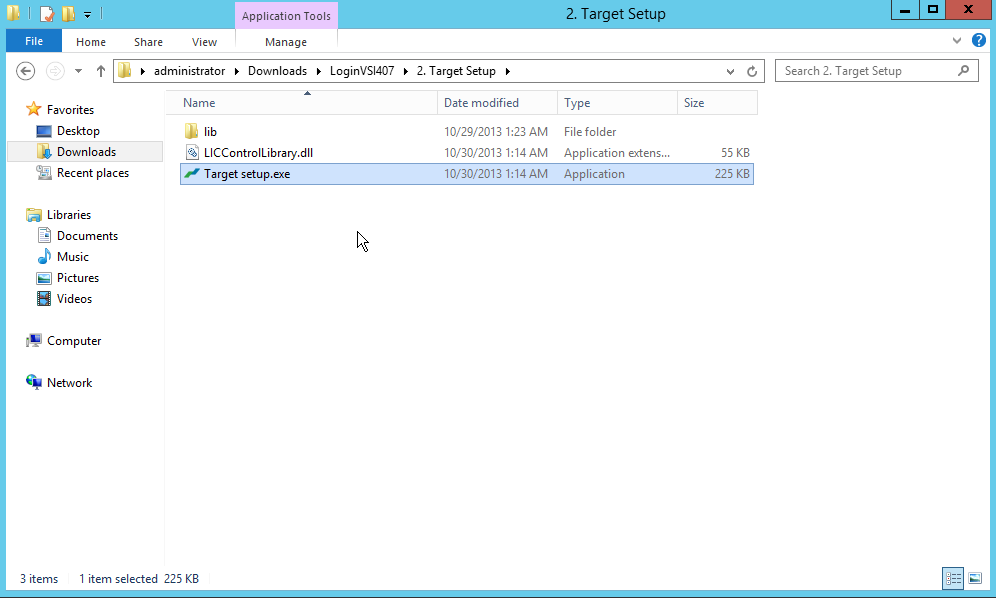 2. Once run the following screen appears, here the to be installed applications can be selected and unselected. By default it is recommended to install all applications. If needed the name of the authorized group can be changed here to the preferred group.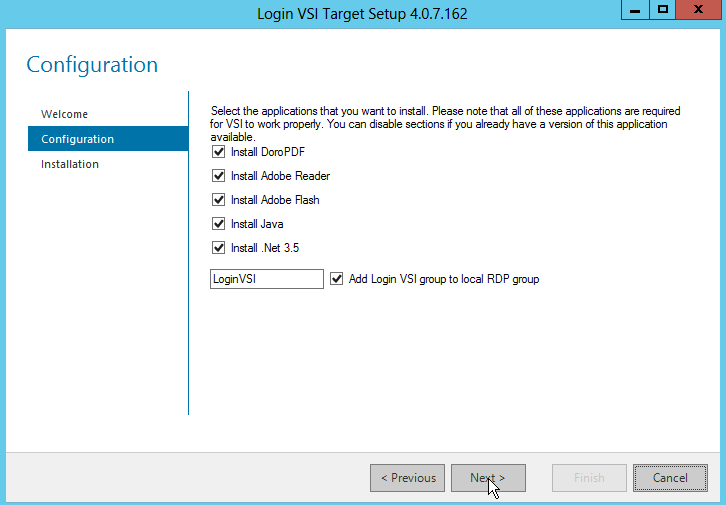 3. Once done and next is clicked the following screen appears. The applications are now being installed.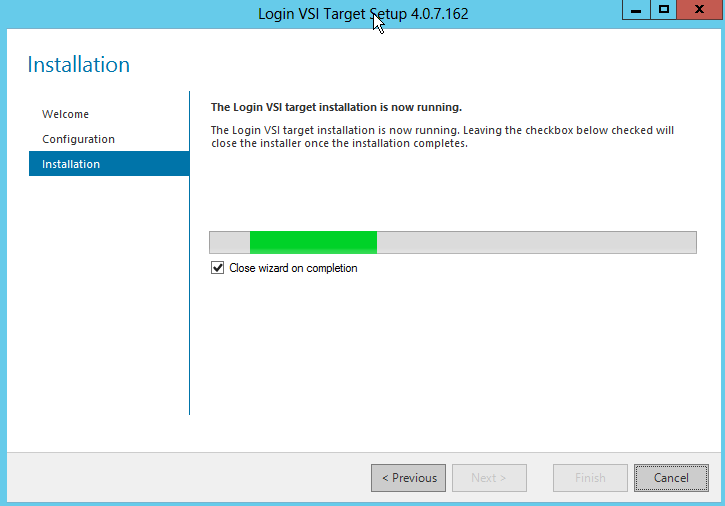 4. Once the installation is done please make sure that all applications have been installed. Do this by checking the "Programs and Features" on the machine. The applications that are listed should be:
Adobe Flash
Adobe Reader
Doro PDF
Java