Summary
This article will describe the use of the Profile Create Mode that can be toggled in the Start Test Wizard
Notes
In the Test configuration page of the Start Test Wizard in the Login VSI Management Console, the checkbox for Enable profile create mode can be found.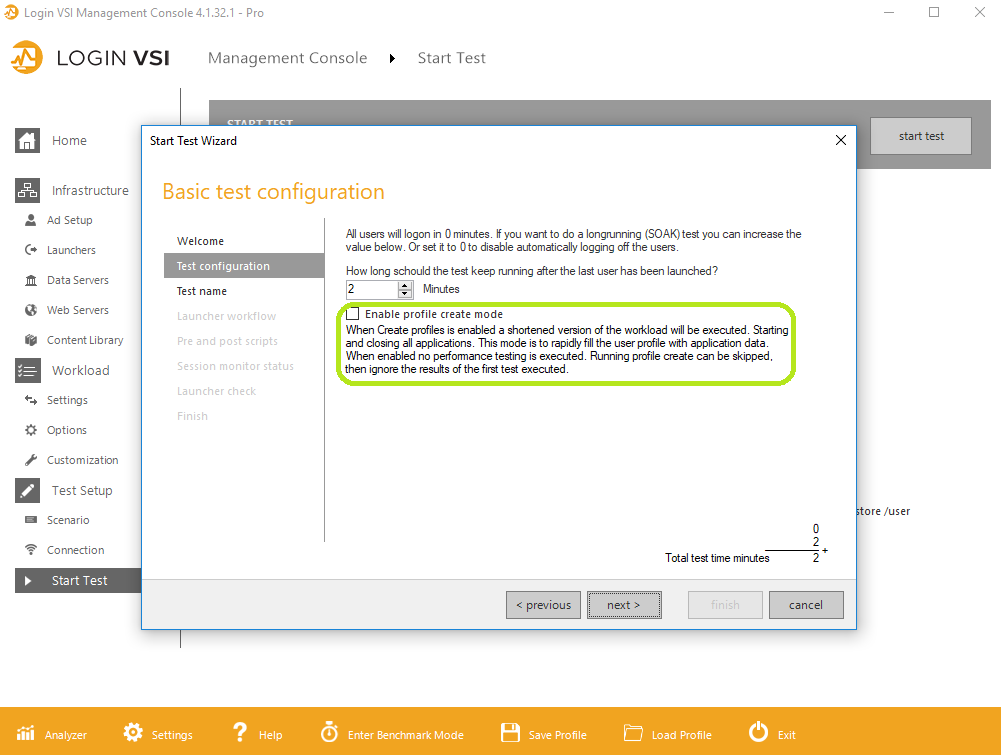 This feature should be used in a configuration where the Login VSI test users' profiles are persistent, and the test users haven't had their profiles initially created yet. This setting will open and close the apps being worked with in the selected workload just once. This is to initialize the apps and generate any local cache the apps might need, which is created when the apps first launch. There also might be paging file benefits.
After the profile has been created in a test run with the setting on, turn the setting off. Now testing should be able to be resumed as normal.
Properties
Applies to
Login VSI 4.1.x
See also