Summary
This article will discuss the Logoff session on fatal error setting in the Login VSI Management Console
Notes
This setting is located in the Login VSI Management Console. For example: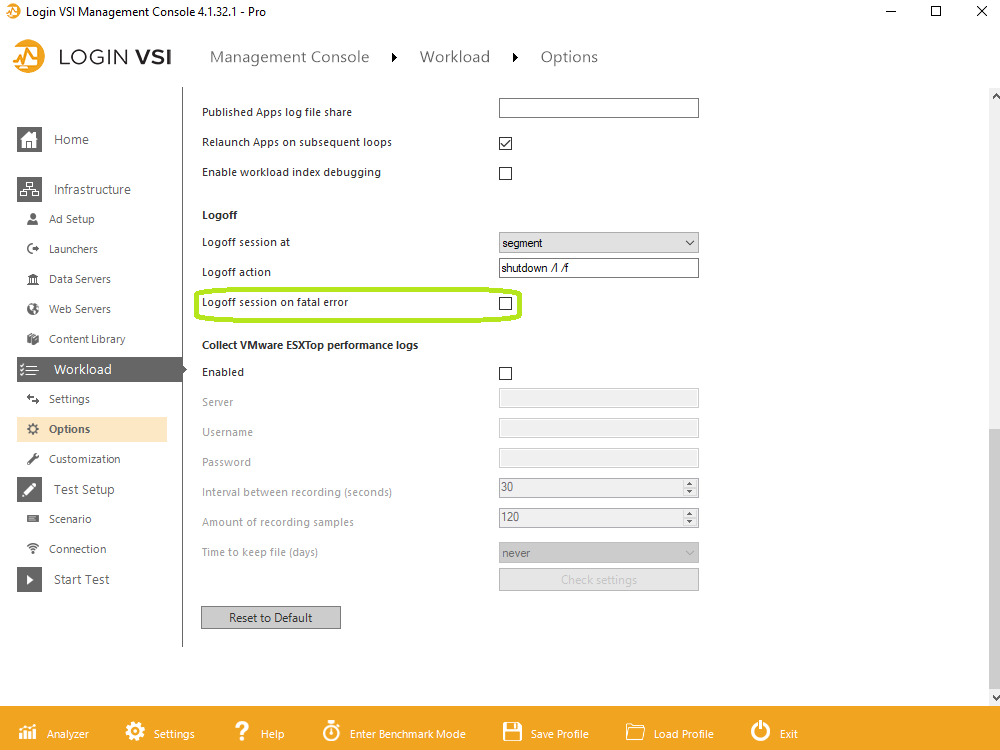 It's recommended this setting be disabled when a testing setup and configuration has been deemed acceptably stable, as the target environment will be "cleaner" at the end of a test. 
However, when problematic sessions are occurring frequently during testing, it's recommended to enable this setting. This will allow easier manual troubleshooting of the issue, as the target sessions should still be logged in to, with the clues regarding the issue still present and perhaps reproducible.
Note: "fatal errors" are only caught by the Login VSI target Engine, vsi.exe, typically if the workload is unable to progress. So, if a critical failure occurs, such as an OS crash, the engine/vsi.exe likely won't detect the issue, and therefore won't deem the session as encountering a fatal error. 
Properties
Applies to
Login VSI 4.1.x
See also