Summary
This article will explain where the Login VSI setting is for how the target sessions logoff at the end of a test.
Steps
Open the Login VSI Management Console
Locate the Logoff action setting. For example: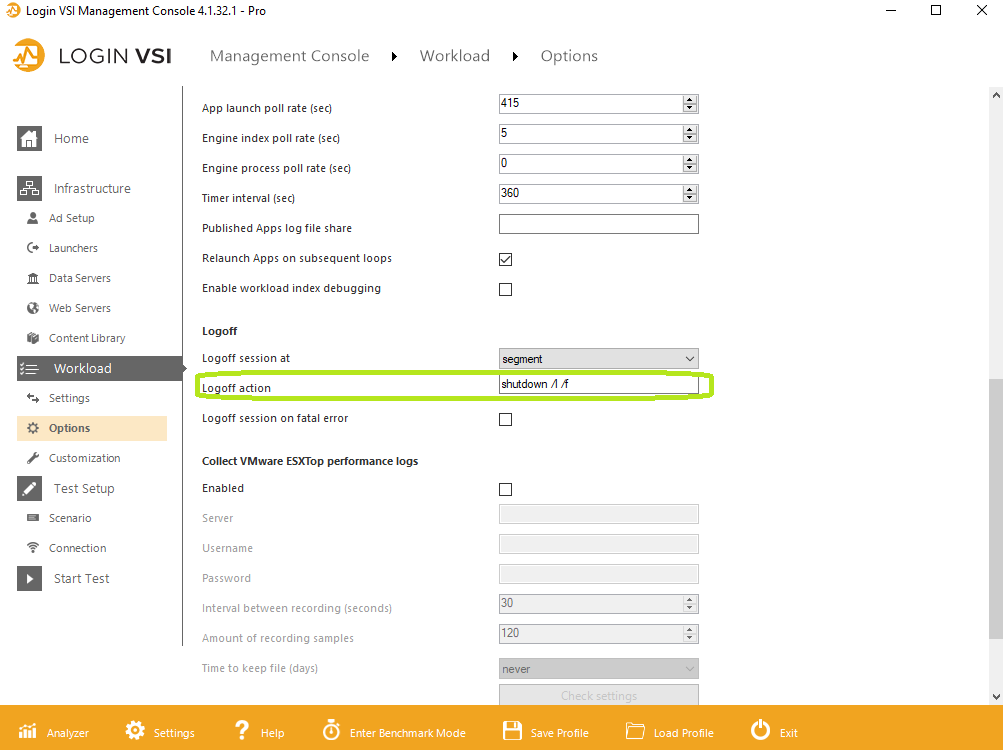 The default setting is "shutdown /l /f" which will force a session logoff. Note this field will take any command that can be performed in a cmd.exe. For the full scope of the different "shutdown" switches and configurations, please refer to the output of the command "shutdown /?" in a cmd.exe.
Properties
Applies to
Login VSI 4.x
See also