Summary
This is a how-to guide on how to install a new Login VSI license, which has been emailed by the Login VSI licensing system.
Steps
First, run the Login VSI Management Console.
If the license is expired:
The following page will be presented. Browse to the new license's path and continue.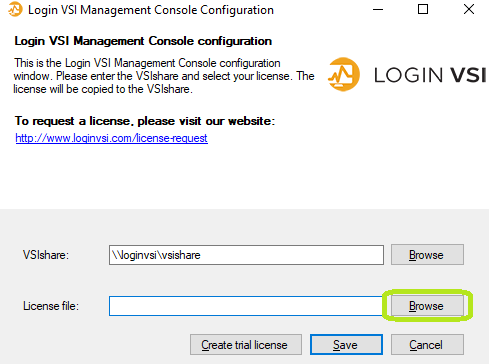 If the license hasn't expired yet:
Navigate into the Settings page, whose button is on the bottom of the UI, then browse to the new license's path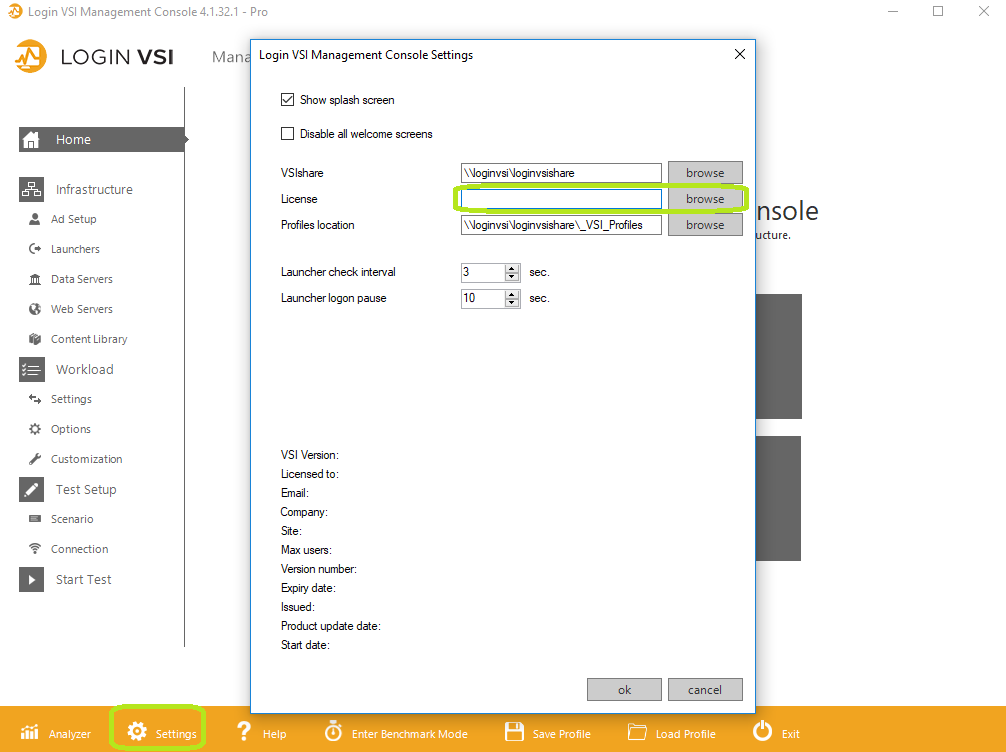 See also
Note: contact Login VSI sales or the Account Manager with questions regarding Login VSI licensing