Symptoms
Right after the Login PI virtual user logs on to the environment, the virtual user will immediately logoff again.
In the Login PI Alert pane of the Login PI Interface you'll see a alert that states:
The server received an unauthorized request to http://PIserver:8080/api/binaries/engine using token NoValidTokenAvailable The remote server returned an error: (400) Bad Request..
Cause
When a session logs on to the environment, the Login PI Guardian process tries to authenticate the session. The FQDN is used to authenticate. If the domain specified in the connection settings isn't a valid FQDN this authentication will fail.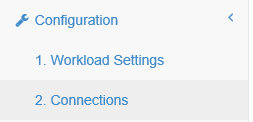 Solution
In the connections tab make sure you specify the correct full qualified domain name (FQDN). For example specify "contoso.local" instead of just "contoso".