Summary
There is a troubleshooting graph that can be enabled named Stuck Sessions Over Time. This graph will show stuck sessions incrementing during the test's ramp up phase only, if there were stuck sessions at all.
Further notes
Sessions will be determined as "stuck" if they were gathering data but then stopped even though the test was in progress. This could be due to the target OS freezing, a program crash, an unexpected modal dialog, etc.
The graph will not populate if no stuck sessions occurred during the session ramp-up phase
Stuck sessions that occur after the VSImax has been hit can be expected, due to problems caused by resource saturation
If stuck sessions are occurring all at once, it might be related to dynamic resource re-scheduling, for example, or the desktop host being out of memory
If stuck sessions show as a linear line on the graph it might be because: 1) a screen-lock or screensaver policy causing session disconnects, or 2) sessions are getting stuck at the same part of the workload, for example, a modal dialog box
Here's an example of a Stuck Sessions Over Time graph. Notice most of the sessions become stuck after VSImax has been hit; this is expected.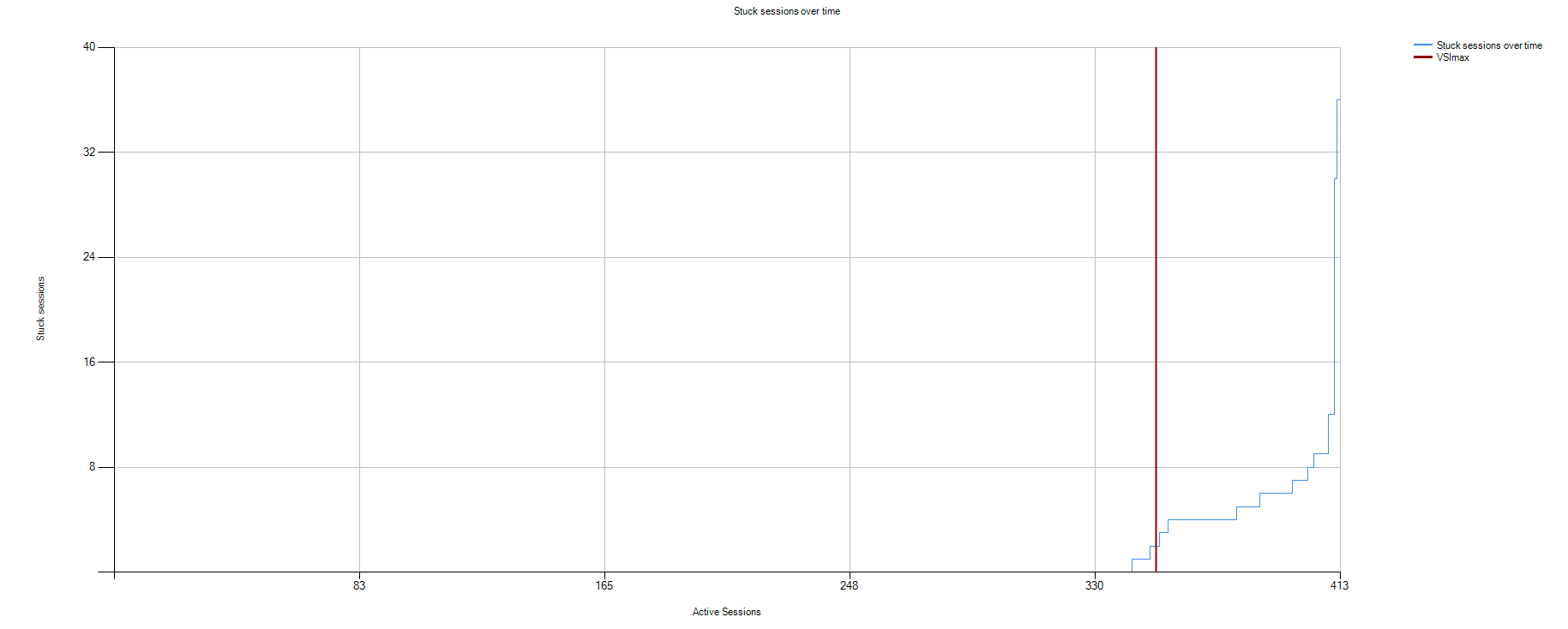 See Also