Summary
After a test's results have been loaded, most graphs can present all data collected for the whole scope of the test.
Steps
Navigate to a tab with a graph in the Analyzer
Click on the drop-down menu, and select the bottom option. This will present the data as "over time"
Also note there will be vertical lines on the graph now denoting when the ramp-up phase ends, the steady state ends, and the ramp down is occurring.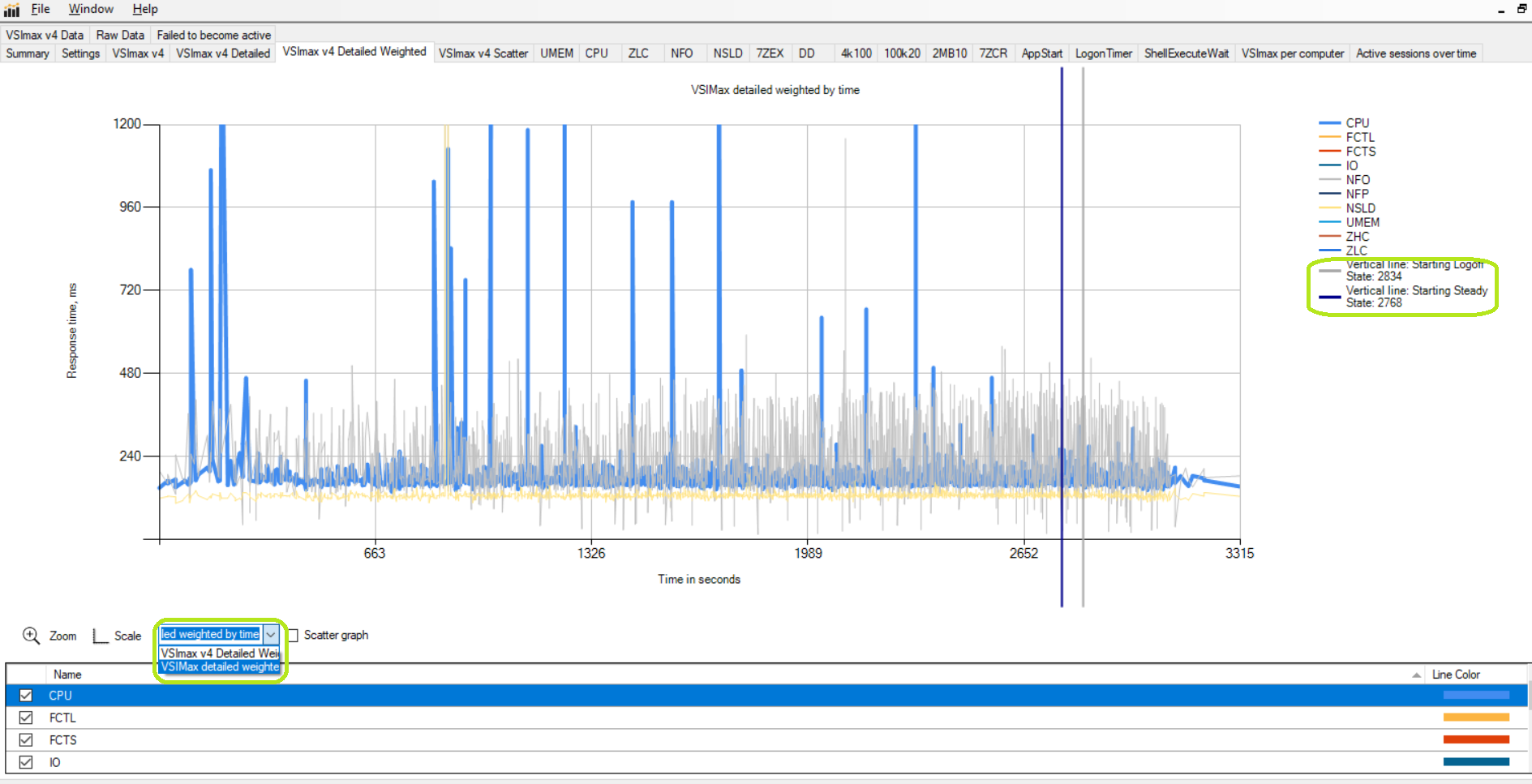 Ideas why this could be helpful
If interested in what's happening when all sessions should be testing simultaneously. This can help validate SOAK tests
If interested in if there's a negative user-experience during the ramp-down phase (logoff storm), which can be performance intensive