Summary
Once a graph in the Login VSI Analyzer has been arranged and scaled as desired it can be easily saved as a screenshot.
Steps
Navigate to the desired Analyzer graph
Set the graph to the desired liking in terms of zoom and scale options
Right click on the graph -> "Save as..." -> Image -> define the output path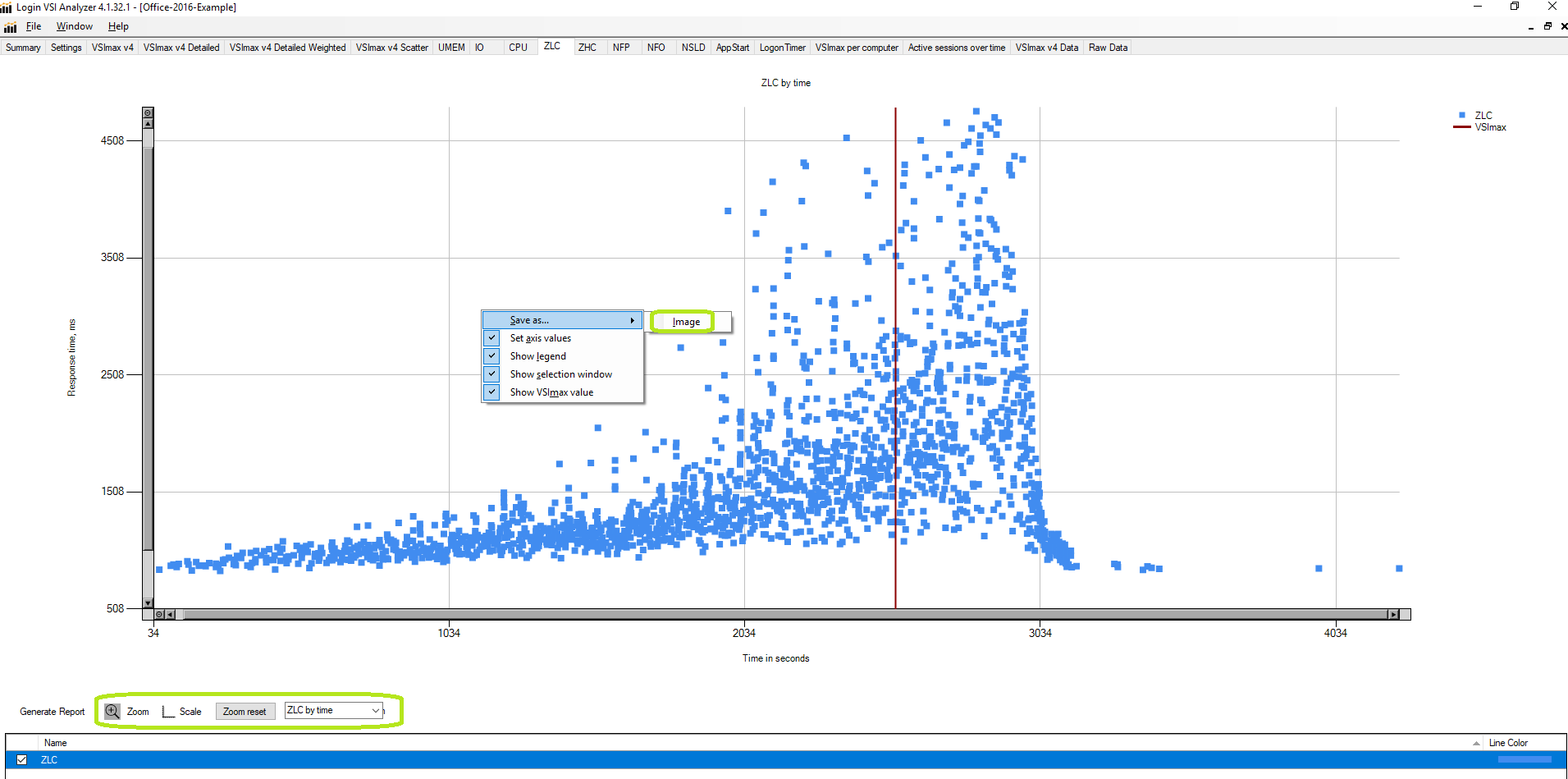 Conclusion
This can be helpful when building documentation for a deliverable based on Login VSI results. Screenshots can be included in a .docx, for example.
See Also