Symptoms
Your launchers frequently report that they are "Waiting for test to start", but the Management Console does not allow you to click the next button, even though all your launchers report as ready.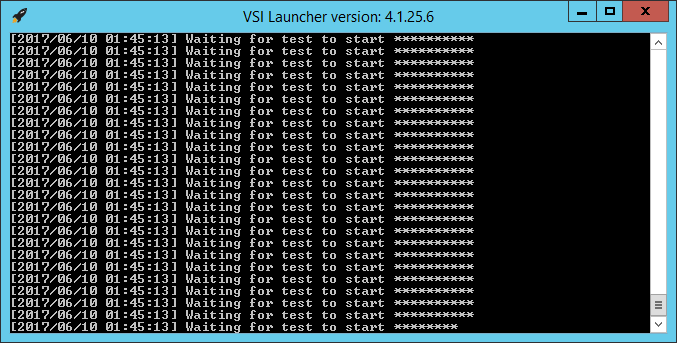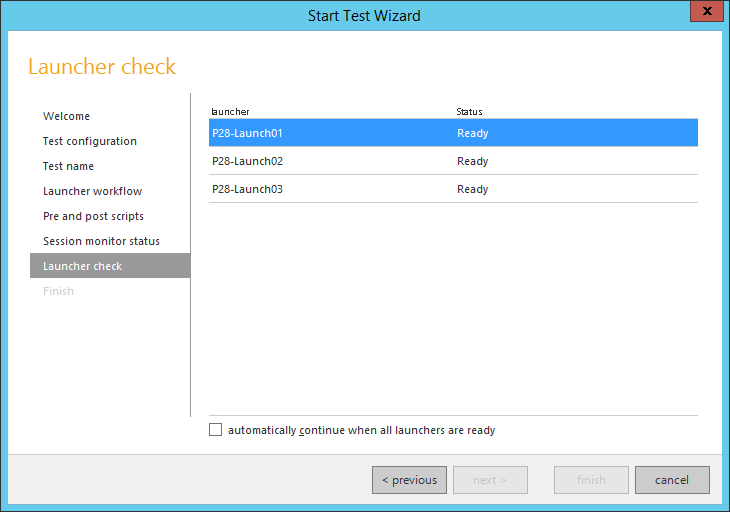 Cause
Login VSI 4.1.25 introduced a feature where you can configure the interval between heartbeat reports from the launcher agent to the Management Console (MMC). When upgrading from a previous version, this interval might be set to 0 seconds. This causes the launcher to try and report in as often as it can, typically multiple times a second. The MMC on the other hand expects the report to come in 0 seconds from the time it last checked, which is impossible. This is why the next button is disabled. 
Solution
Go to the MMC, under workload > options, and increase the LauncherHeartbeat setting from 0 to a higher value. We recommend 10 as a good value to set.
However, please note that setting this value too low might cause a similar situation depending on other factors, such as how fast or slow your file share, network and launchers are. Setting this value too high can also cause delays between the launcher first reporting as ready.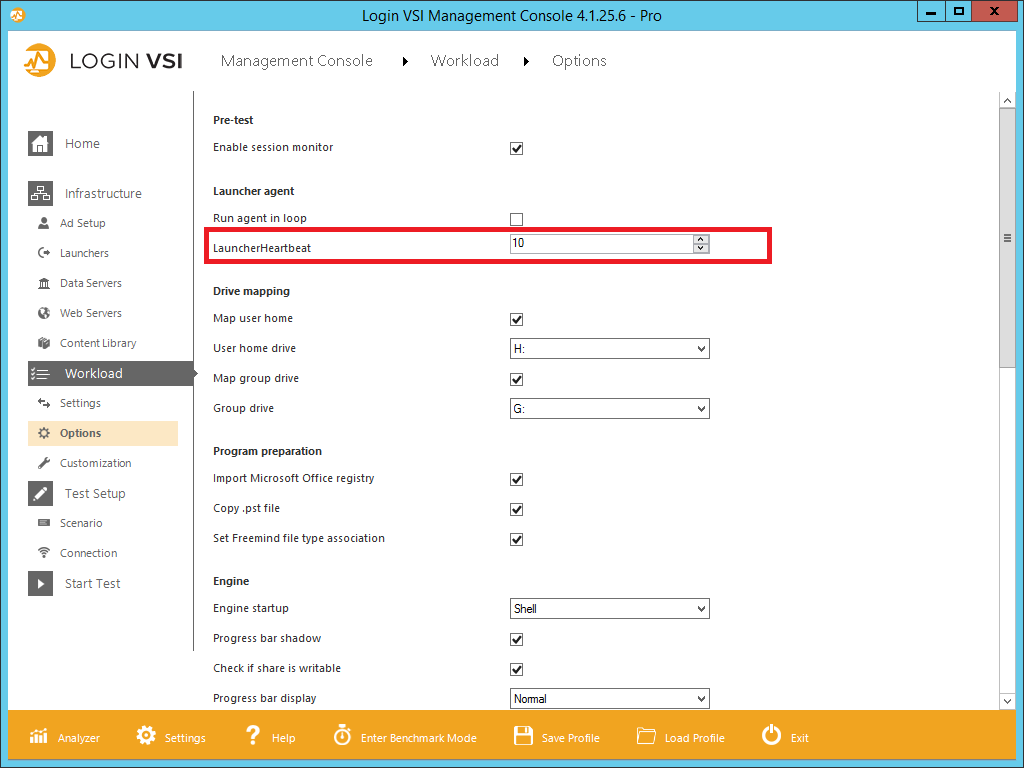 Properties
Applies to:
Login VSI 4.1.25