Symptoms
After choosing a profile, you are unable to select a workload from the dropdown menu. When you try to click the down arrow it does not work.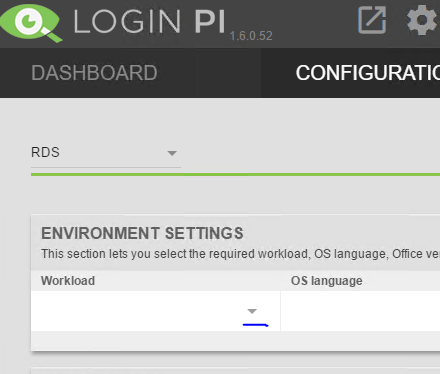 When inspecting the elements, you can see the status code returns a 500 Internal Server Error.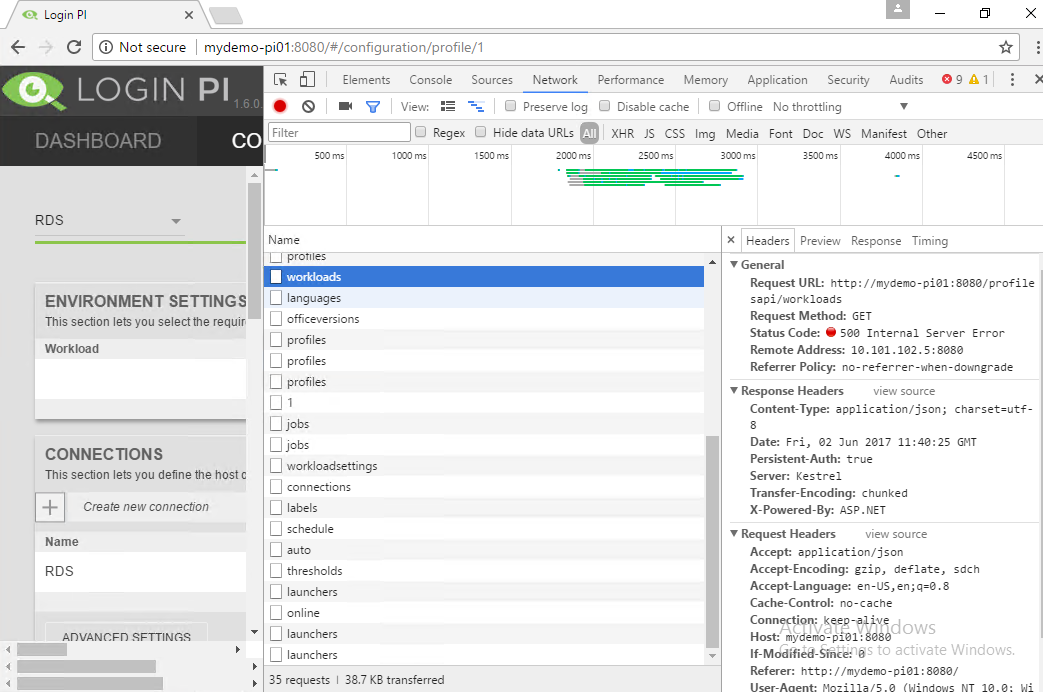 Solution
Within the %ProgramData%\Login VSI\Login PI\Configuration\server-configuration.json file on the Login PI Server, the given file location for the workloads cannot be found.
Please make sure the Login PI Server can access the given location: